First Innovation Precinct to open next month
31-08-2010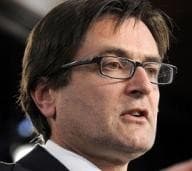 The first of the federal government's proposed Industry Innovation Precincts will open in Melbourne next month.
To be based at Monash University, it is one of up to 10 such precincts to be established under the $1bn Plan for Australian Jobs.
The new precincts are designed to revitalize Australian manufacturing.
To be supported with up to $4 million in funding each year, it is hoped the precincts will help to boost exports, foreign investment and jobs.
The Minister for Industry and Innovation Greg Combet launched the Australian Manufacturing Innovation Precinct (AMIP) head office at the University's cutting-edge, multi-disciplinary research facility New Horizons earlier this year.
Mr Combet said the Industry Innovation Precincts would work with the manufacturing sector to improve knowledge and skills, deploy technology and develop growth-oriented businesses.
Monash Pro Vice-Chancellor (Research and Research Infrastructure), Professor Ian Smith, said locating the headquarters at New Horizons was appropriate given that the University sits in the heart of the South East manufacturing precinct, together with the University's and CSIRO's research strengths in manufacturing technology.


"A key aspect of these precincts will be building connections between research institutions, such as universities, and business. Monash really is leading the way in manufacturing research with internationally recognised expertise, for example, in additive manufacturing, nanofabrication and light metals," Professor Smith said.


"The future of manufacturing in Australia is at the high-end, and high-quality research, supporting infrastructure and leadership – such as will be provided by this new precinct - will help the industry evolve and prosper."


Monash University has partnered with CSIRO to establish the Australian Manufacturing and Materials Innovation Precinct at Clayton, which will build on the existing research strengths of the two organisations.
The precinct will also capitalise on the impressive research infrastructure that has been established in the area including the Australian Synchrotron, The Melbourne Centre for Nanofabrication and New Horizons, which will house CSIRO and University staff.
The AMIP board, chaired by former Managing Director of Siemens Australia and New Zealand, Albert Goller, met for the first time last week.