FIREFOX PRIVATE BROWSING GETS EVEN SNEAKIER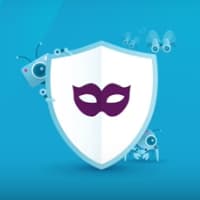 Firefox's private browsing mode has always kept your browsing history and in-browser cookies secure, but now Mozilla is taking steps to secure users against more insidious tracking that goes on behind the scenes.
"We think that when you launch private browsing, you're telling us that you want more control over the data you share on the web," explains Nick Nguyen, Mozilla VP.
There are a great many services and embedded scripts online that track your browser movement, recording what pages you go to, and other usage statistics.
Advertisments, analytics trackers, and social media share buttons can all collect this kind of data, and not everybody is happy with this.  Now, by default, Firefox's private browsing will detect and block this kind of content.
Mozilla have also introduced the Control Center in Firefox, locating security and privacy controls in a single, intuitive place in your address bar, making keeping track of your privacy even easier.
Developments like this, however small, make it easier for the average user to keep track of, and understand, the vast amount of data that is being monitored and shared without their knowledge.
While Firefox is the first major browser to make functions like this default, other major browsers may follow suit.