FINALISTS NAMED IN AUSTRALIA'S LEADING SCIENCE AWARDS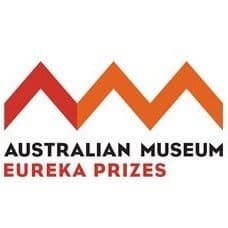 Fifty individuals, groups and institutions are vying for 17 Australian Museum Eureka Prizes across the categories of Research and Innovation, Leadership, Science Engagement and School Science. Two new prizes this year are for STEM Inclusion, presented by the Department of Industry, Innovation and Science, and for Long-Form Science Journalism, presented by the Finkel Foundation.
The winners will be announced at a gala awards dinner at the Sydney Town Hall on 28th August. The Eureka Prizes are Australia's leading science awards, with $170,000 in prize money and national and international recognition for the winners. They are a key part of the Museum's role at the forefront of Australian scientific research, education and awareness.
Australian Museum Director and CEO Kim McKay says the finalists reflect the many spheres in which science has a crucial impact.
"As the finalists in this year's Eureka Prizes show, Australian scientists are leading the world in many areas and their research is at the cutting edge of discovery and development," she says.
"The introduction of the STEM Inclusion Eureka Prize is an important part of our commitment to encouraging people's interest in science, technology, engineering and mathematics and making STEM accessible to as diverse a group of people as possible.
"The work of these finalists plays a role in the everyday lives of all Australians and provides opportunities for individual and national growth.
"The Australian Museum, along with the government, universities and corporate partners, are proud to support and showcase the work of Australia's scientific community."
The finalists in the new category of STEM Inclusion are programs for female secondary students, Indigenous secondary students from lower socio-economic schools, and people with low or no vision. The finalists in the long-form science journalism category wrote articles about Australia's energy system, including how a revolution in large-scale energy storage now under way will likely transform Australia's energy grid, enabling the expansion of renewables on a mass scale, and about the origin of the world's growing plastic pollution crisis and the potential scientific, technological and social solutions to stop it.