FIBRE LASER TO DEMONSTRATE CUTTING EDGE PERFORMANCE
20-04-2017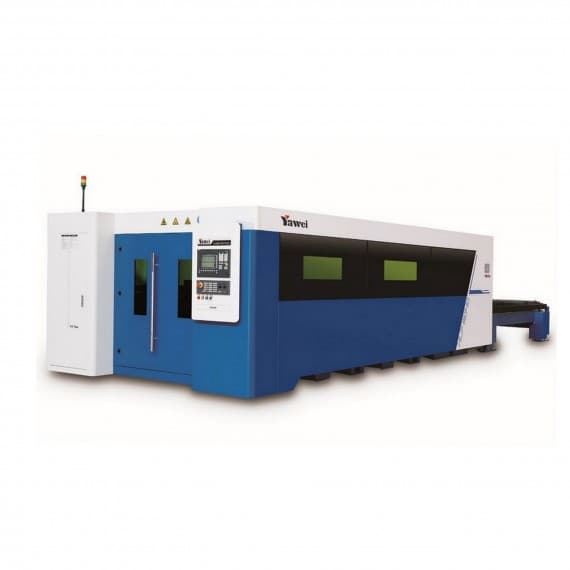 A machine reckoned to be "a cut above the rest" will take centre stage on the Applied Machinery stand at Austech 2017. The Yawei HLF series fibre laser is the latest addition to the range of sheet-metal machinery from Applied Machinery, and is billed as providing premium cutting performance at a competitive price.
The unit on show at Austech is the first to arrive in Australia. It is an HLF-1530 model, with a 4kW IPG laser source, a German-made Precitec autofocus cutting head, a Siemens 840DSL CNC and a stress-relieved fully annealed frame.
Yawei fibre laser systems offer a number of significant benefits including extreme accuracy, speed and consistency of cut, combined with very low operating and maintenance costs.
Visitors to Stand 750 will be able to see the HLF-1530 in action, alongside a Yawei PBH series CNC pressbrake.
Also featured by Applied Machinery at Austech will be Hurco's market leading range of 5-axis CNC machining centres. Hurco's own applications engineers will be on hand to demonstrate the machines and to explain the benefits of 5-sided machining, even for traditional 3-axis parts.
Austech 2017 also sees the launch of the Applied Machinery App for Apple and Android phones and tablets.
The app will provide "at a touch" access to detailed technical data on machines available from Applied Machinery, together with subscriber-only special offers and discounts.
Following the conclusion of the show, the app will be expanded to include a number of useful technical features, including engineering tips, tools and calculators.
Applied Machinery
03 9706 8066
www.appliedmachinery.com.au