| Article appears in April 2021 Issue
Ferrara - bringing the Mediterranean diet to your door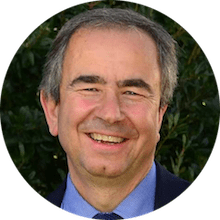 Amid our busy lives, it's hard to focus on healthy living.
Fortunately, Australians nationwide can now get healthy Mediterranean food delivered to their home or workplace with a mouse click, courtesy of Ferrara Italian Food and Beverage Warehouse.
The new venture emerged out of founder Frank Ferrara's passion for sharing the health secrets of his Italian ancestry.
The famed "Mediterranean diet", he says, is associated with lower rates of heart disease and improved weight loss. It's centred on whole grains, good fats, vegetables and fruits. 
But Mr Ferrara stresses another ingredient: authentic produce from Italy's mineral rich soil "replenished regularly by active volcanoes".
Authenticity is assured with Ferrara Italian, so visit www.ferraraitalian.com. au to experience the health benefits and rich flavours of true Mediterranean food.