FEMALE WORKERS AT GREATER RISK OF BULLYING
14-09-2015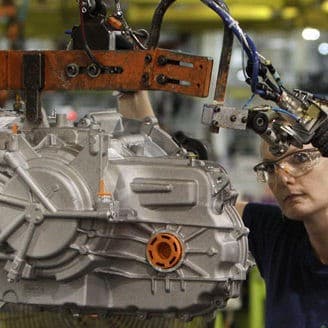 Female workers in Melbourne are more likely to encounter bullying than men, with up to 18 percent reporting they have been affected.
The survey, by recruitment agency Symmetry Human Resources, interviewed 3533 workers in manufacturing, warehousing, contact centres and administration.
In the industrial sector of Melbourne's south east 18 percent of females confirmed involvement in bullying incidents. In the same region bullying was reported by 13.7 percent of male workers.
In the commercial sector in northern Melbourne, 12.4% of women working in the commercial sector reported they had either been bullied or had witnessed workplace bullying.
Verbal abuse is the most common form of bullying across the board, comprising 59% of all reported offences.
Discrimination (9%), physical bullying of a non-sexual nature (8%) and unwarranted criticism (7%) were also found to be high on the list of bullying complaints, with a further 5% reporting professional belittling, patronising or condescending behaviours.
Less common instances are threats of dismissal or disciplinary action, threats of violence and overlooking praise while at the same time over emphasising negative criticism.
Symmetry director Craig Anderson said the survey had been undertaken to ensure staff were placed in a safe working environment.
"We have found organisations have become much more responsible in their attitudes to workplace bullying, under the banner of health and safety."
Mr Anderson advises companies to try to understand the motivational drivers of individuals and how behaviour they might demonstrate in a job interview could have negative or positive impacts if they were hired.
"Organisations must make a clear process for victims of bullying to follow and must take swift action. Mediation is a key to finding the heart of the issue, and prevention is the best action to take.
"Symmetry has found from the survey that team members are now more willing to report bullying and help take action. We have come a long way from a fairly recent past when people looked the other way.
"Loss of time and compensation claims can be costly for organisations that don't educate staff about bullying, and this has also become a motivating factor to deliver a consistent message."