FEDERAL GRANT TO HELP STARTUPS FOCUS ON EXPORT MARKETS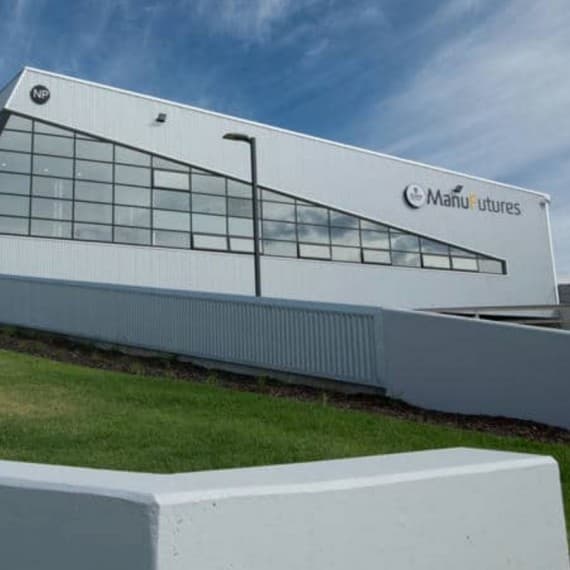 An additional $500,000 Federal Government investment is set to allow Deakin's ManuFutures advanced manufacturing business incubator to set up a new acceleration programme for its members. The new ManuFutures Export Acceleration Programme (MEAP) will support the emerging businesses to strengthen their export focus and accelerate their entry into global markets.
Deputy Vice-Chancellor Research Professor Julie Owens is thrilled with the Government's support as a strong endorsement of ManuFutures, which opened earlier this year. The facility currently has 11 tenants, with a 12th set to move in shortly.
"ManuFutures is supporting small up-and-coming advanced manufacturing enterprises fast track new products to the global market, grow their businesses and help shape the future economy and this new support from the Federal Government recognises and is a result of just what it has already achieved in only its first year of operations," says Prof Owens.
"Through MEAP, we will aim for our ManuFutures enterprises to achieve self-sufficiency within two years, taking a multi-faceted approach to building their business expertise and capacity. It will provide skills enhancement and mentorship and will establish subsidised outbound and inbound trade missions to target markets best matched to ManuFutures' tenants' client mix.
"Multi-disciplinary, work-integrated learning, internships and postgraduate opportunities for Deakin students will also be an important focus."
ManuFutures tenants that have already benefited from Federal Government funding programmes include carbon fibre bike wheel specialist Partington Advanced Engineering, textile innovator HeiQ and additive manufacturing applications company Conflux Technology.