Federal Budget is All About Give and Take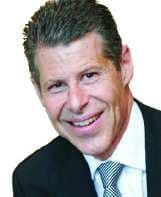 The Federal Budget has delivered a mixed bag for Australian manufacturers.
While there have been cuts to nearly all of the Labor Government's major innovation programs, new initiatives have been announced in a bid to revive key industry sectors.
The planned axing of the Australian Renewable Energy Agency and severe cutbacks to the CSIRO has understandably caused much angst in science and technology circles.
Likewise, the dismantling of assistance programs such as Enterprise Connect, Commercialisation Australia and the Innovation Investment Fund has created shockwaves in many industry circles.
As a compromise, the government has announced cuts in company tax rates – music to the ears of many struggling SMEs.
One shining light in a tough Budget has been the establishment of a Trade Support Loans Program to encourage more young people to complete their apprenticeships.
Under the new program apprentices will receive a loan of up to $20,000 over a four-year apprenticeship.
The new scheme will be targeted at occupations on the National Skills Needs List, including plumbers, diesel mechanics, electricians and fitters.
It replaces the Tools for your Trade program that gave cash to apprentices to buy equipment needed for their work.
The government has also announced the establishment of an Industry Skills Fund, providing $476 million over the next four years.
This comes at a price. The government has announced it will axe the longstanding Workplace English Language and Literacy (WELL) program. This a real concern considering more than four million working Australians do not have adequate literacy and numeracy skills. It also comes at a time when business is demanding urgent action to ease the current skills crisis.
Kate Carnell, the newly appointed CEO of the Australian Chamber of Commerce and Industry (ACCI), Australia's largest and most representative business organisation, says the "free-fall" in apprenticeship numbers is deeply alarming.
Industry and government must work together to restore incentives and reduce the cost for employers to take on apprentices, she says.
We couldn't agree more.