FEAS Softstarter SAK31
26-05-2015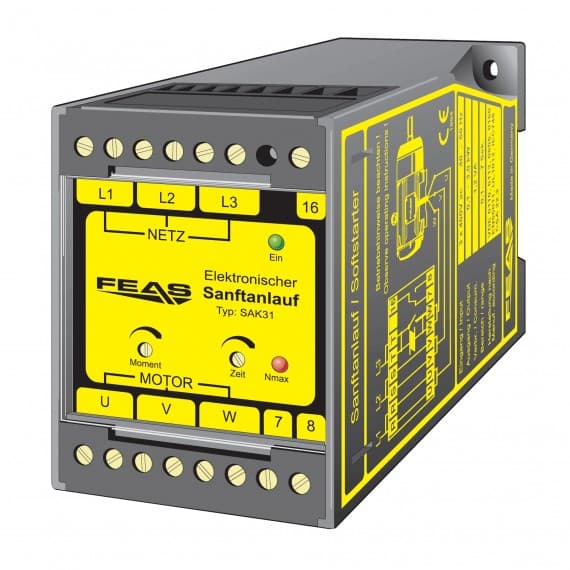 Automated Control and FEAS introduce the Softstarter SAK31. This recently released model is an electronic starter for three phase AC squirrel cage motors of up to 3KW rating.

Featuring low noise during start up, adjustable run-up time and variable starting torque, the SAK31 is designed to reduce burden on the supply system and to improve motor reliability.

Bring completely resin embedded within an industrial grade plastic housing, the SAK31 is self-cooling and has been designed to withstand harsh conditions. Installation is simply done via the use of DIN rail or by wall mounting.
Adjustable run-up time
Adjustable starting torque
Integrated relay with potential-free change-over contacts
Suitable for the tropics - epoxy resin casted
Input voltage (VAC): 3 x 400 VAC / 3 x 440 VAC (without N)
Output current: 8.5 Amp.
Power: max: 3.5 kW
Operating temperature range:  -20°C / +70°C
Contact Automated Control for more infromation.