FASTER CONNECTION EASES ETHERNET INSTALLATION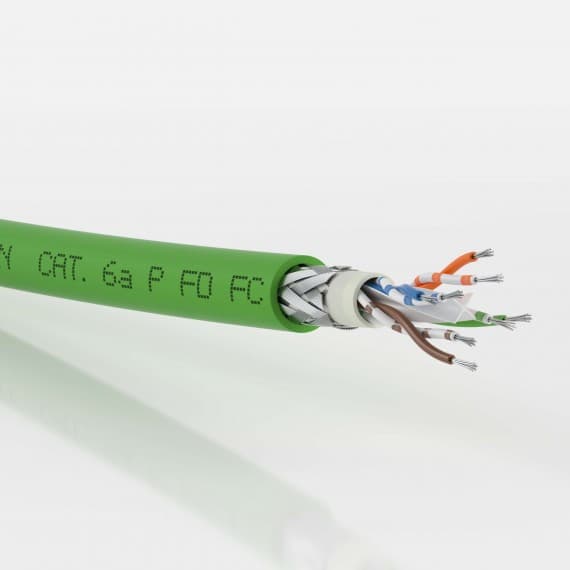 Lapp reckons its Etherline PN CAT6a Fast Connect cable is the easy alternative, minimising the work needed to connect devices, with single-tool assembly and a high data transmission rate.
This makes it ideal for applications in the machinery, plant and equipment sector as well as industrial and building networking where large data volumes have to be transmitted.
Fast Connect is particularly handy for maintenance duties. For example, if a cable ages or is damaged in a machine or control cabinet, it usually has to be replaced quickly to prevent production stoppages or more severe consequential damage.
The new Etherline PN CAT6a Fast Connect features a cross separator that separates the four pairs of wires and an inner sheath, and so the cable does not need pair screening. This speeds installation, and a special tool prepares the cable for connector assembly in a single operation, saving even more time.
Rated for a full 10Gbit/s, the Etherline PN CAT6a achieves the current maximum transmission rate for copper cables in an industrial environment and is fully compliant with the Profinet standard as well as being UL certified.
The Etherline PN CAT6a comes in seven different versions offering different sheath designs and diameters to allow the cables to be used in a huge range of applications.
Lapp Australia
1800 931 559
www.lappaustralia.com.au