FAST AND EASY CONNECTION WITH PUSH-IN TERMINALS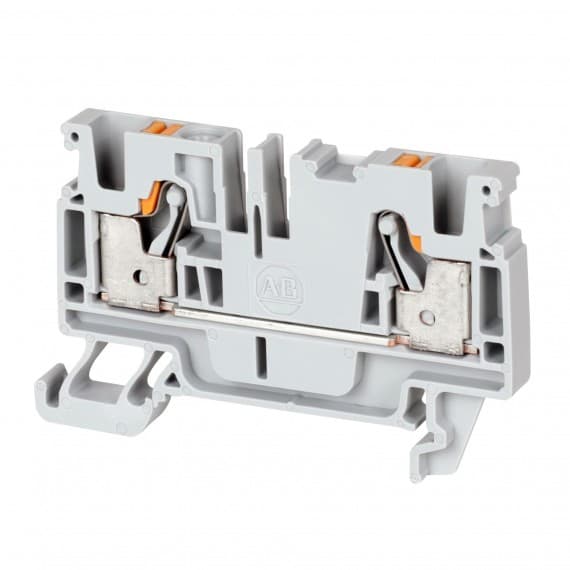 NHP's new range of Allen-Bradley Bulletin 1492-P terminal blocks feature push-in actuators for fast and easy insertion and release of cables (solid, stranded or ferrules), resulting in time savings of approximately 30 per cent over standard screw-type terminals.
A very low force is required to insert a cable, or with fine-stranded flex the actuator can be depressed using a screwdriver. To release, the actuator is simply depressed, eliminating difficulties in removing cables that can be present with spring-clamp technology. The actuator has an insulated design that eliminates exposure to live conductors.
The range is available exclusively from NHP, and includes standard terminal blocks of 1.5 to 6mm2 in single or double deck configuration, as well as application-specific terminal blocks such as sensor blocks and power distribution blocks, allowing a simplified solution to customers' requirements.
NHP Electrical Engineering
1300 NHP NHP
www.nhp.com.au