FASHIONABLE WORKWEAR IS COMFORTABLE TOO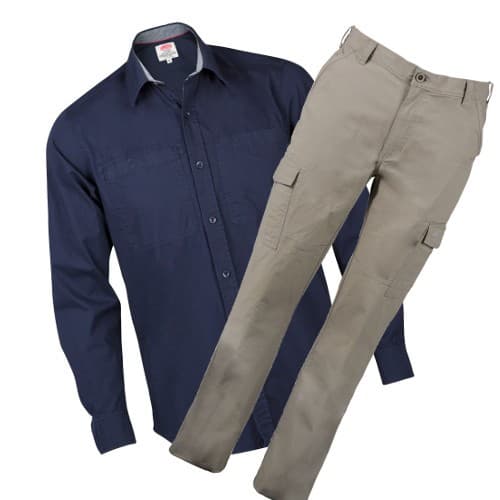 Workwear is no longer just about having something to wear to work. Contractors and tradies are seeking products that not only stand up to their work environment but are fashionable and reflect their day-to-day clothing taste.
With comfort and durability in mind, Jonsson Workwear has developed a Ripstop Stretch range called ActionFit. Jonsson Workwear has recognised many common issues faced by workers today, such as seams giving way, and has addressed this by having triple stitched seams in the areas prone to tears.
The stretch material, made of 97% cotton and 3% spandex is lightweight and very comfortable, which is important for workers whose occupations require a lot of bending.
Jonsson Workwear is South Africa's leading safety apparel company, employing over 4000 people and manufacturing more than 30,000 garments a day in its own facilities. As a result, the company has total control of the quality, lead times and raw materials.
The first release of the ActionFit Clothing range includes trousers and shorts in navy, putty and black combined with matching long- and short-sleeve stretch shirts.
Trading Downunder
02 8678 1546
www.tradingdownunder.com.au