Published 04-04-2019
| Article appears in April 2019 Issue
FANS HELP WITH HEATING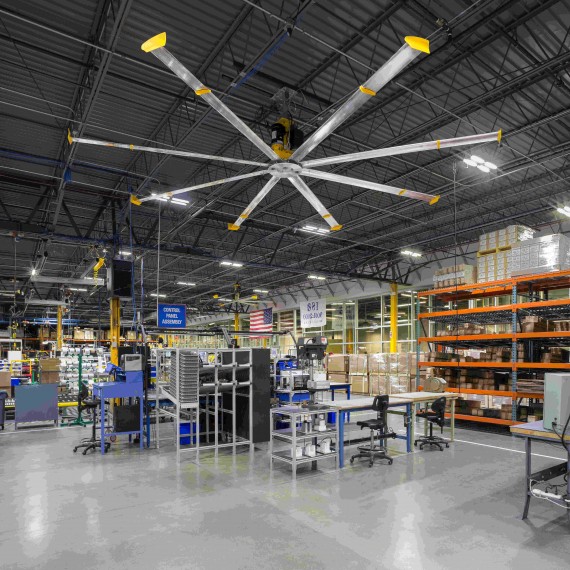 Winter brings high heating bills for big buildings with tall ceilings, which is bad news for warehouses and manufacturing facilities in particular. However, according to Big Ass Fans there's a process called "destratification" through which its fans can reduce heating bills by up to 30%.
So, what is destratification?
Because heated air is 5 to 7% lighter than cool air, it rises and becomes trapped at the ceiling (this phenomenon is known as stratification). So the top of the building is typically 6 to 11°C warmer than the floor.
In winter, that's wasted heat (and wasted energy) because that rising heat is not warming anyone. Hot air also escapes through windows, skylights, vents, cracks and straight through the ceiling.
Warm the workers, not the ceiling.
This is where Big Ass fans come in, by pushing that warm air down and mixing it to create uniform, comfortable temperatures facility-wide. That's what's called destratification (or "destrat" by the fan-industry rock stars at Big Ass).
Not only does destrat improve winter comfort for workers, it can cut heating costs by up to 30%. And you don't even feel a draft because Big Ass fans run slowly enough to destratify a space without creating a breeze.
Big Ass Fans
1300 244 277
bigassfans.com.au