Published 19-08-2019
| Article appears in August 2019 Issue
FAMILY BUSINESS PUTS METAL TO THE SWORD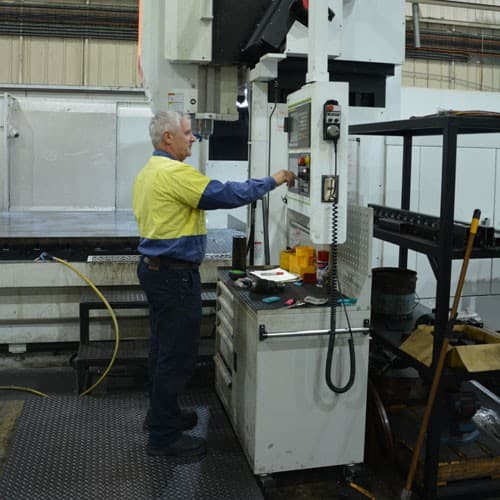 Shane Cummins programs the Sword
When Shane Cummins admits that the machines in his workshop "tend to get a bit of a rough time", you had better believe him. Cummins Engineering specialises in some pretty heavy-duty drilling, machining, punching and cutting operations, with work for the mining sector as a major component.
So those machines are put to work on hard-wearing materials that by definition are difficult to drill. "But," says Cummins, "we're good at it."
The company began in 1998 in a shed in Shane Cummins' backyard. Today, Cummins Engineering is still family owned, but now employs more than ten staff at its works in Wacol, Brisbane. The company now boasts six CNC machines working two shifts with the ability to process more than 1500 tonnes of cut, machined, punched and drilled steel a year.
While the majority of the company's work does come from the mining sector, there have also been significant contracts for structural steelwork, such as bases for wind turbines. However, Cummins does note that the mining sector in Queensland is currently in something of a lull while waiting for new projects to take off. "And for a small shop like us, it becomes noticeable."
Nonetheless, Cummins is happy with the scale of his business, citing the greater efficiency of a smaller well trained team with access to an ever-expanding array of CNC machinery.
The latest addition to the Cummins stable is a Hartford Sword SW423 double-column machining centre, with x-y-z travel of up to 4000 x 2300 x 1000mm, chosen to fit the gap between the company's existing smaller Hartford Tornado and Kappa machines and the huge Hartford Amazon.
This continuation of the Hartford line is no coincidence.
It was the local Hare & Forbes MachineryHouse that originally introduced Cummins to the Taiwanese-made Hartford range, and it has been the continuing performance of the machines that has generated the repeat business for the Brisbane branch of the machinery supplier.
Hartford is unique among Taiwanese machinery builders. Not only is it the country's largest machining centre manufacturer, it also manufactures more than 90% of its components and completes all of its assembly in-house.
"They're not the cheapest on the market by any stretch," says Cummins, "but they're certainly among the heaviest, and in our business that means stability and durability."
One feature common to the Hartford range is the heavy-duty gearbox on the spindle drive – rather than the current vogue for direct-drive spindles. This, says Cummins, is a major contributor to the reliability of the machines. And, he adds that those gearboxes are exceptionally durable.
"We've never had to replace so much as a gearbox bearing in 14 years," he says.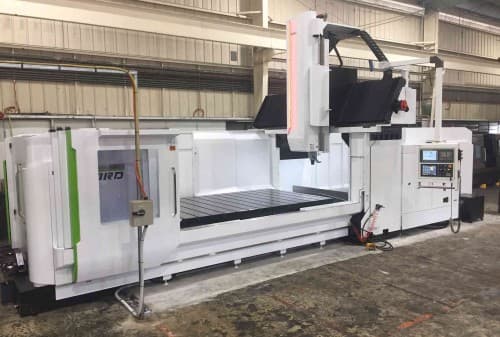 The new generation Hartford Sword is proving to be the star performer in the workshop, with the latest design providing even higher rigidity. "That means we can drive it faster and get through the work quicker," he says. It also means that the inserts last longer, which can amount to significant savings when you are working with materials like Bisalloy and Hardox wear grades.
Also new to the workshop, and again on the advice of Hare & Forbes CNC Division State Manager Jeff Matthews, is a Doosan Puma 4100 CNC lathe that has added much needed turning capabilities to the Cummins Engineering portfolio.
With four Hartford machines and the Doosan Puma, all sourced from Hare & Forbes over the past 14 years, Shane Cummins is clearly happy with the on-going support he receives from the company. "It's a rare event that I do need to call them out," he says, "but I can't fault their speed of response."
And for a small engineering works that relies on its machinery, that's exactly what you want from a supplier.
Cummins Engineering
www.cumminsengineeringptyltd.com
Hare & Forbes MachineryHouse
www.machineryhouse.com.au