Fair Work targets metal workers
31-08-2010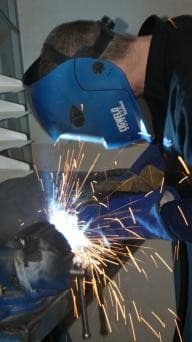 The Fair Work Ombudsman is writing to more than 4000 employers in the structural metal products manufacturing industry as part of a new national education and compliance campaign.
The campaign is promoting a range of free tools, templates and advice accessible on the Fair Work Ombudsman's website at:
www.fairwork.gov.au/structuralmetal
24 hours a day, seven days a week.
Detailed, user-friendly information is available on the Manufacturing and Associated Industries and Occupations Award 2010, including the types of businesses covered, apprenticeships and traineeships, pay rates, terminations and redundancies, classifications, hours of work, breaks and leave entitlements.
Key stakeholders, including employer groups and unions, have been briefed on the campaign and are assisting to promote its objectives to their members.
Later this year, the Fair Work Ombudsman will contact a sample of about 250 employers in the industry throughout Australia and ask them to supply employment records for audit. 
These include companies that manufacture metal products used as inputs in the construction of buildings and a variety of other structures, including doors, gates, window frames, staircases, trusses, scaffolding, sheds and gutters.
Fair Work inspectors will check that employers are paying workers correct minimum rates of pay, penalty rates, loadings and allowances and are complying with their record-keeping and pay slip obligations. Employers in every State and Territory will be audited.
Fair Work Ombudsman Nicholas Wilson says the campaign provides an opportunity for employers to improve their understanding of and compliance with workplace laws.
Inspectors investigate dozens of complaints a year from workers in the structural metal products manufacturing industry.
"We have excellent resources available to assist employers in this industry to ensure they provide employees their full entitlements," Mr Wilson said.
"If inspectors find minor or inadvertent contraventions, our preference will be to educate the employer and assist them to voluntarily rectify the issue.
"Obviously, in those cases where a contravention is blatant or employers are not willing to promptly resolve an issue, we may escalate the audit to a full investigation."
Employers or employees seeking assistance can contact the Fair Work Infoline on: 13 13 94