Fair Work changes 'unfair and unacceptable'
31-08-2010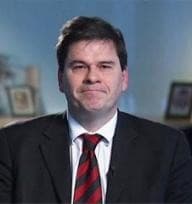 The federal government decision to press ahead with expanded union entry rights to workplaces is unfair for businesses and non-union members, says the Australian Industry Group.  
The Fair Work Amendment Bill 2013 would give union officials the right to hold their meetings in lunchrooms regardless of whether or not any union members are employed by a business.
AiGroup Chief Executive Innes Willox described the Bill as "unbalanced and unacceptable."
He said it is particularly disappointing Independent Tony Windsor MP did not follow through a public commitment to oppose further changes to labour laws which did not have the support of both major parties.
"With only 100 days to go until the federal election, major changes to workplace relations laws which will have negative effects on competitiveness and jobs should not be entertained," Mr Willox said.
Mr Willox said it was fortunate the Government finally abandoned proposals to impose compulsory arbitration on employers during bargaining, which were very strongly opposed by the Australian Industry Group and other business groups.