Fair Work Bill may cost jobs, warns AiGroup
31-08-2010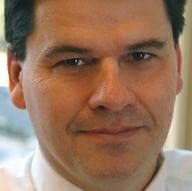 The lead up to a federal election is not an appropriate time to make major changes to workplace relations laws which would have a substantial, negative impact upon industry, says the Australian Industry Group.
In a statement to the Senate Committee on the proposed Fair Work Amendment Bill 2013, AiGroup Chief Executive Innes Willox said this is not a time for taking risks.
"This is a time for giving businesses as much certainty as possible, in a risky and uncertain economic environment, he said.
"We urge the Committee to recommend that this unbalanced and ill-conceived Bill be rejected by Parliament."
Mr Willox said in the current economic environment Parliament should take great care when legislating to avoid imposing additional costs or inflexibilities upon employers, which would be at the expense of jobs.
Mr Willox said the AiGroup is very disappointed with the content of the Bill.
"The content of the Bill is extremely lopsided," he said. "The Bill does not even attempt to strike a balance in addressing issues of concern to employers and employers.
"Employers' issues of concern are not addressed in the Bill, and the absence of any attempt at balance is stark."
Mr Willox said the proposed Bill "follows on down the same one way street that we have seen since the Fair Work Act was introduced in 2009."
"At every turn, the unions have been given more and more power, and employers have lost more and more rights to run their businesses," Mr Willox said.
The AiGroup's submission cites nearly 160 areas where union powers have increased.