Fair Work Bill a 'step in the right direction'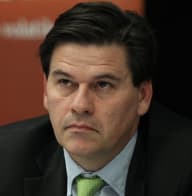 Changes to Fair Work laws should be passed and implemented without delay, says the Australian Industry Group (AiGroup).
Ai Group Chief Executive Innes Willox said the Fair Work Amendment Bill 2014, introduced into Parliament this week, is an important step in the right direction.
"The Bill needs to be passed without delay and then followed up with further amendments to the Fair Work Act to implement a more flexible and productive workplace relations system," he said. "This is imperative given the cost and productivity pressures on business."
Mr Willox said the Bill addresses a number of important issues the Ai Group has been pressing for some time.
This includes:
Implementing more workable arrangements for greenfields agreements on new projects to redress the excessive power which unions currently have to hold up projects until all their demands are met
Tightening union entry rights, including overturning the former Labor Government's changes which gave union officials an absolute right to hold their meetings in lunchrooms regardless of whether or not any union members are employed in the business
The implementation of several important recommendations made by the Fair Work Act
Review Panel in 2012, including amendments to:
Make Individual Flexibility Agreements (IFAs) more workable and fairer for individual employees and their employers
Clarify leave accruals during periods of workers' compensation
Clarify the payment of annual leave loading on termination of employment and
Amend the transfer of business laws to enable employees to transfer voluntarily to a related company of their employer without the industrial arrangements of each employer being disturbed.
Mr Willox said other "more substantial changes" are needed to the Fair Work Act to remove barriers to productivity and flexibility.
This includes amendments to the bargaining laws, general protections and transfer of business provisions.
"These issues need to be addressed without delay, he said. "Ai Group intends to study the Bill over the coming days and will raise any proposed changes on matters of detail with the Government."