FAILURE SIGNALLED FOR OFFSHORE TRAINS
12-09-2017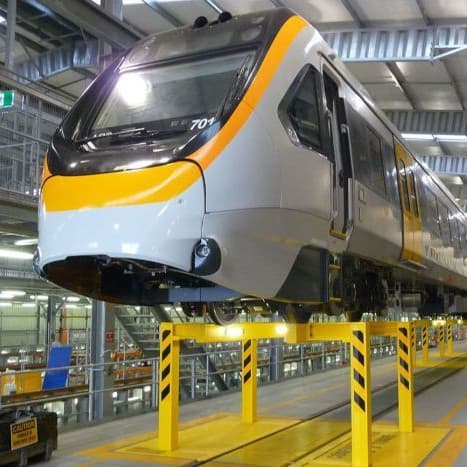 As Australia's public infrastructure undergoes upgrades and expansions, much ado has been made about sourcing materials and constructing components on Australian soil. 
Over time, actions have fallen short of words; steel has been sourced from offshore, NSW trains are being built in Korea, and Queensland trains are being built in India. 
Now, issues are emerging with the construction of Queensland trains, but state government says that is would be too expensive to tear up the contract and bring the construction onshore. 
These issues range from difficulties with blind spots for train drivers, to problems with air braking, air conditioning, and disability access.
Transport minister Jackie Trad said that "as with (all) contracts, if you break them, you are up for a huge amount of money, a huge amount of compensation."
"…that would see an incredible amount of Queensland taxpayer dollars going towards compensating (train manufacturer) Bombardier, for the ripping up of the contract. Quite frankly, we've got an obligation to make sure Queensland taxpayer dollars are spent in the best way possible."
In response to questions, Trad also said that LNP leader Tim Nicholls, the Treasurer in the previous Newman government which made the deal, should explain why he "off-shored" some potential Australian jobs.
The current Queensland Labor government is trying to promote job growth in the region, and has just announced that $70 million will be spent on train maintenance in Maryborough at local employer Downer EDI. 
Downer, which has been a local manufacturer for over a century, says that it will be able to expand its staff as a direct result of this programme. 
After making the announcement, Trad thanked her union, the Australian Manufacturing Workers' Union, for their work in helping out local manufacturers.
"I just want to end by congratulating you as a workforce, congratulating Downer, but also acknowledging the work of the AMWU …(for) ensuring we keep manufacturing jobs in this state."