FACTORY OF THE FUTURE TO HOST INDUSTRY 4.0 HUB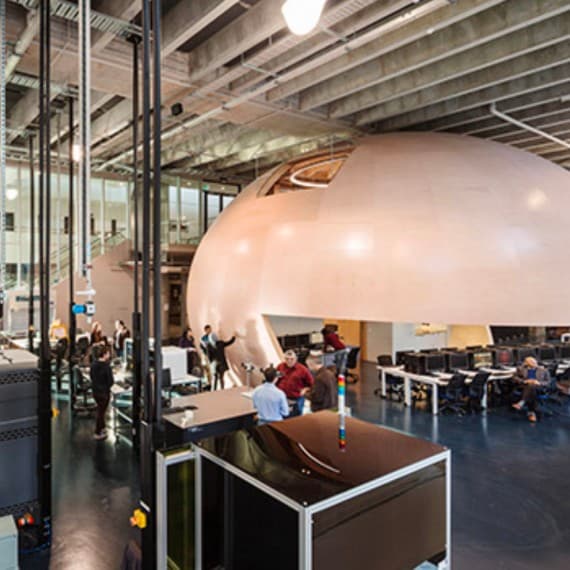 Swinburne's Factory of the Future
Swinburne University of Technology is to host an Advanced Manufacturing Industry 4.0 Hub at its Factory of the Future. Set up with a $2 million grant from the Future Industries Fund, the hub aims to pioneer a new model of university-industry collaboration covering both technology and business strategies.
"Digital transformation of manufacturing is a game changer - which is why we're creating a new Advanced Manufacturing Hub – to ensure Victorian businesses are well equipped to take advantage of this technology," said Victorian Minister for Industry and Employment, Ben Carroll, in announcing the new hub.
"The hub will help local manufacturers unlock the opportunities that exist with digital technologies to transform their operations, and deliver cutting edge products and services."
Swinburne Deputy Vice-Chancellor (R&D) Professor Aleksandar Subic added: "Industry 4.0 is all about the next stage of development in the manufacturing sector driven by digitalisation. Automation and the Industrial Internet of Things in particular are transforming the manufacturing industry, presenting us with new business opportunities through better integration with the global supply chain," Professor Subic said.
The hub will leverage Swinburne's $100 million investment in advanced manufacturing infrastructure and expertise. The Factory of the Future is Australia's first fully immersed Industry 4.0 facility, featuring cutting edge and globally connected technologies including MindSphere – a cloud-based Industrial Internet of Things operating system developed by Siemens.