From the Industry, News, Manufacturing Technology
Published 18-02-2021
| Article appears in February 2021 Issue
Factory of the Future creating tomorrow's manufacturing solutions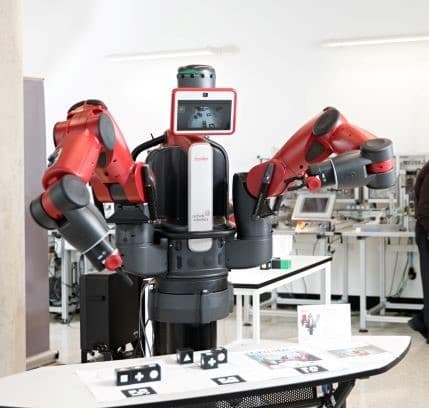 A world-first advanced manufacturing accelerator known as 'Line Zero – Factory of the Future' has begun construction at Tonsley Innovation District near Adelaide, as the government looks to the future to reinvigorate the manufacturing industry.
The South Australian government has matched a $5 million commitment from Flinders University into the accelerator, which will test advanced manufacturing technologies for potential deployment in support of naval shipbuilding and other industries.
A temporary pilot 'pop up' factory developed in collaboration with BAE Systems Maritime Australia has been installed at Tonsley. This partnership is the foundation for the new facility, enabling BAE Systems Maritime Australia to build new capabilities and skills in support of the vision of establishing a world class Digital Shipyard at Osborne in South Australia.
The $10m co-funding enables a permanent Factory of the Future to be built, which will create thousands of jobs and see Australia become one of the leading nations in manufacturing technology development.
"For the first time in decades I think we have a consensus in Australia, across the political divide, about the necessity of a vibrant manufacturing sector," says Flinders University Pro Vice-Chancellor – Research Impact, John Spoehr.
"The goal is to take advantage of our ability to be competitive manufacturers globally through the adoption of advanced manufacturing technologies and to respond to the sovereign capability objectives that have come to the fore during Covid.
"So a facility like this can help test and trial PPE products, for example, much faster and at much lower risk than would otherwise be the case.
"That will be one of the things that really accelerates the growth and regrowth of Australian manufacturing in the years to come."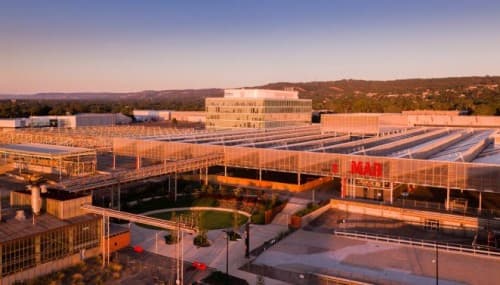 Professor Spoehr tells Industry Update the Factory of the Future rises to the challenge of the government's Modern Manufacturing Initiative goal of establishing manufacturing hubs, inspired by those in Europe and America.
With support from the South Australian government, a network of companies was brought together that were wanting to engage in sharing knowledge, experience and learning.
"The Fraunhofer Institute's in Germany have always been an inspiration for me in terms of the role they play at the interface between industry and universities," says Prof Spoehr.
"We also established an MOU with the Advanced Manufacturing Research Centre in Sheffield in the UK and the Advanced Forming Research Centre in Glasgow with the idea that we could learn from their experience in developing these facilities."
The initial focus will be on collaborative research and training designed to maximise the engagement of South Australian companies and workers within the shipbuilding industry.
Future stages will support a broad range of industries, enabling their trialling and adoption of Industry 4.0 technologies which will contribute to durable jobs growth across the SA economy.
R&D activity in the factory will be beneficial for a range of sectors including med tech, energy and resources such as battery development and construction focusing on offsite modular construction.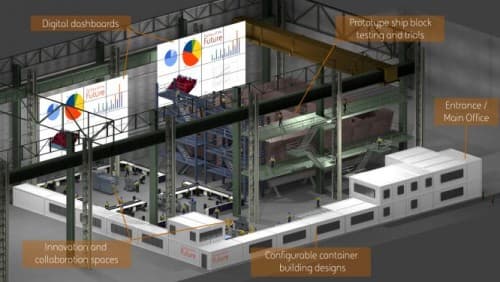 How technologies used in shipbuilding can be applied to the construction sector – both domestic and civil – is a big challenge for Australia.
Prof Spoehr, who is also the director of the Australian Industrial Transformation Institute, says the facility is the culmination of years of development and will allow SMEs access to research and develop innovations they currently don't have.
"Four years ago, we first established the Tonsley Manufacturing Innovation Hub as a low barrier to entry facility for companies to learn more about how they might introduce automation, robotics and digital technologies into manufacturing processes and build the skills to support that," he says.
"The strategy being having this co-located will reduce the barriers to entry for a lot of SMEs, who are aware of the technology and are keen to experiment more with it.
"They are much more likely to do so in an environment like this where they don't actually have to purchase new equipment in the first instance."
What is the Advanced Manufacturing Accelerator?
The Line Zero – Factory of the Future will be home to a one-of-a-kind Advanced Manufacturing Accelerator, an incredible unification of robotics and automation.
"Industrial robots are well established historically in a lot of manufacturing, most notably in the automotive industry," explains Prof Spoehr.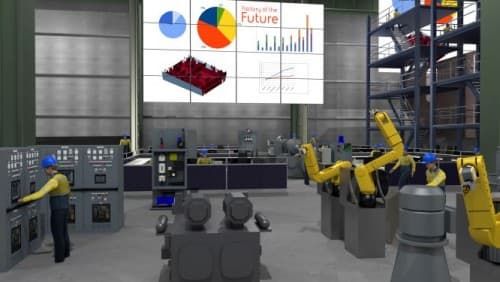 "We are focusing on the uptake of collaborative robots – the next generation of robots that are uncaged and that humans can work alongside with.
"How you integrate the current and emerging generation of collaborative robotic systems with vision capabilities into your workplace is the focus of work that we do.
Does this mean the Factory of the Future will be at the forefront of artificial intelligence development in the manufacturing industry?
"Yes," Prof Spoehr answers definitively.
"And allied to this is all the machinery is intelligent machinery. It will be highly sensorised, meaning not only giving it the capability to improve processes through repetition, but also to enable predictive maintenance and improve energy efficiency of the machinery through automatic recalibration.
"These systems along with additive manufacturing will be a core feature. But so too will be visualisation and simulation capabilities including virtual reality systems."
Building for the future
Tonsley Innovation District is at the forefront of shaping the future of manufacturing in Australia. It aims to revolutionise and rethink the way cities and manufacturing intersect.
After the closure of the car factories in South Australia, there was a manufacturing crisis, explains Tonsley Precinct Director Philipp Dautel.
"There was a moment of realisation that manufacturing of the future couldn't simply be transactional - as it had been - but collaborative, inventive and high-value," he tells Industry Update.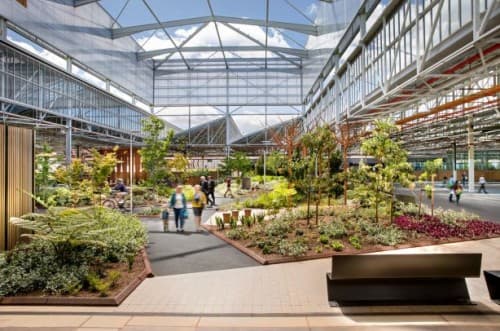 "In response to this, Tonsley has deliberately created a mixed-use environment where industry is co-located with academia, training expertise and even a residential development.
"We need to move away from the way cities have been constructed in the past, where you once had the manufacturing district on one side of town, the CBD on the other and the homes somewhere else again.
"Creating a shared space where we work, live and play is how and where things come together, ultimately with the aim to drive that collaborative spirit which in turn leads to partnerships that wouldn't have happened organically.
"These partnerships inspire new product development and will ultimately underpin the future of manufacturing."
Tonsley is halfway through a 20-year plan to increase private investment in the district to $1 billion from its current standing of $300 million. At present, there are more than 35 businesses invested with approximately 290 in co-working spaces.
More than 1,700 people work at Tonsley and more than 8,000 students study on site each year. In the coming years, there is expected to be around 1,600 people living at Tonsley.
Along with BAE Systems Maritime Australia, other businesses invested in Tonsley include SAGE Automation, Siemens Energy, Micro-X, ZEISS, Rockwell Automations, Sinclair Product Design and Tesla, who are developing their Big Battery technology.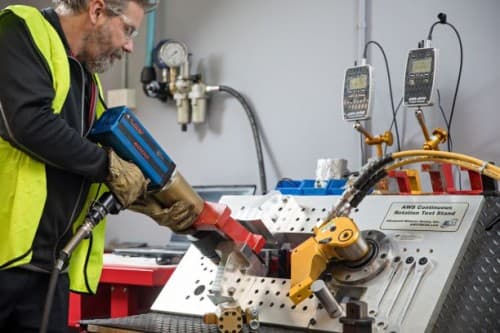 Tonsley is continually expanding through modular construction and aims to solve future employment crises through more manufacturing.
"For me, Tonsley is the lobbying and advocacy machine for manufacturing, which operates through action and application," says Mr Dautel, who believes that building up the Australian made brand identity internationally is paramount to future success.
"What better way to promote your country than to hold up a tangible, reputable product that grows your nation's brand capital, secures ongoing trade and investment and establishes our relevance in the evolution of manufacturing. It's the best business card you can have."