Published 20-10-2020
| Article appears in October 2020 Issue
Face masks unmasked: what you need to know to keep your staff safe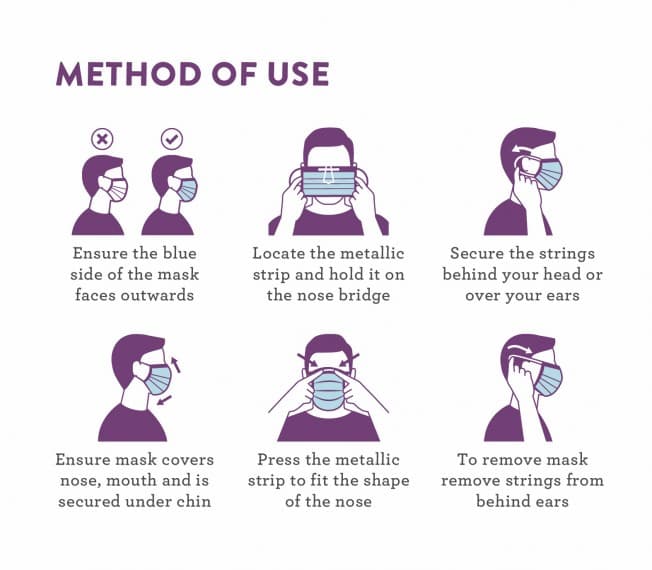 As Australia and the world reaches the seventh month of the COVID-19 pandemic, there is growing business and consumer interest about mask- wearing and its importance in preventing infection 
Science has established that properly-made masks do work in reducing the risk of further transmission.
The important role of masks is that it creates a barrier against the virus by minimising its spread through air droplets arising from when one sneezes, coughs, speaks or even breathes.
If any of these droplets land on a surface there is a possibility that if the surface with the virus droplet is touched by another, it can spread up to nineteen times more each time it is touched.
The other common way the virus is spread is when hands carrying the virus touch the face. The virus is then spread by entering the respiratory system.
The most effective method of minimising transmission is wearing of masks combined with diligent hand hygiene and maintaining 1.5metre social distance from others. 
Research into how the virus behaves indicates that it can travel up to 1.5 metres to further infect quickly within a short span of time, making it a virus difficult to contain.
In enclosed environments or within areas where there is already a known spread of COVID-19, the wearing of masks provides an even more important physical barrier for users and those around them.
Ongoing global studies also indicate that the virus can be carried without showing any symptoms and this can last for a few days,up to months in some cases.
There is no way of knowing if you or people around you are carrying the virus at any one time unless a COVID test is conducted through a swab sample that identifies the presence of the virus within one's body.
 Around the globe there is a race to find a vaccine, Australia included, but reportedly the earliest time anti-COVID-19 vaccines may become available, is in a year's time. Hence, the donning of face masks has become almost non-negotiable during the pandemic, as even though there are lesser cases in some states, the virus continues to spread.
Studies conducted by Larisa Labzin of the Institute for Molecular Bioscience, The University of Queensland, indicates that the wearing of masks has strong impact on recovery capacity if you contract COVID-19. Not wearing masks can expose individuals to higher density of infection and hence potency of the virus.
" How we wear the mask matters, as touching it often and not completely covering the nose and mouth renders it ineffective," Ms Labzin says.
"Finally, even with asymptomatic infections, we don't know yet what the long term effects of COVID-19 are. That's why wearing a mask is a responsible thing to do, even if we feel fine."
How do we know if we are using the right masks?
There are three types of mask commonly used in the market. These include the N95 or P2 "respirator" masks worn by many health-care workers.
Then there are the Level 2 and Level 3 masks most people in the community use, along with fabric or cloth masks.
More states are building partnerships with scientific bodies like the CSIRO and business, to jointly seek NATA accreditation where applicants undergo stringent efficacy tests, to become registered in producing the right quality of masks for Australian use, rather than relying on imports. 
The federal government has made available joint funding to the manufacturing sector so businesses are able to pivot into mask making and mass-production quickly and efficiently.
There are a handful of business in NSW, Melbourne and Queensland that have attempted to join the pivot to manufacture masks locally.
An industry-led company based in Melbourne, Key Signatures, is one of them. It has been producing personal protection (PPE) equipment and masks for a year now, specifically targeting the Australian workforce. 
Managing director Rebecca Michelini says the company had no choice but start to produce masks and PPEs, because this allowed it the most security over the manufacturing process, as well return profits and jobs to the Australian economy.
Regular testing for safety
Being a key supply provider for the health sector in Victoria, Key Signatures send its masks to local laboratories for regular testing to ensure their ongoing safety.
"There are key points to consider when looking for the right type of Level 3 masks, which is what we test our masks on – the level of filtration and the fit, and fluid resistance to prevent droplets penetrating or escaping," Ms Michelini says.
The wearer should always check to ensure the fit is right so it forms a seal around the face and businesses check with manufacturers over how long a worker can wear the same mask on a shift before replacing it.
Ms Michelini is an advocate for keeping business open in Victoria and the implementation of different safety strategies to make that happen within a pandemic environment.
"COVID-19 will continue into the foreseeable future, and most Australians have never had to wear a mask or worry about buying them before – until now," she says.
Key Signatures also found there were very few educational resources on what constitutes an effective and appropriate mask. This led Key Signatures to create videos and resource content to fill the void.
By manufacturing face masks, with independent testing on products on daily production runs, Key Signatures can ensure the quality of its masks.
Along this journey, Ms Michelini, found that the quality of some masks were typically of low grade, including some not even passing the most basic tests. Many simply broke.
To resolve this, Ms Michelini created Key Signatures, which now manufactures quality masks in Victoria and also educates businesses and local communities about the variations of mask levels, how to correctly wear, care and dispose of masks and the importance of quality products.
"I'm sure that like us, you want to keep your staff safe at work. It makes good moral and economic sense as well. "
Getting the right mask
Key Signatures' Australian-made Level 3 masks meet the toughest Therapeutic Goods Australia specifications, consisting of four layers of Australian made material and finished to the most rigid standards.
The company believes that having safety and protective equipment such as Level 3 masks available to staff and communities readily, helps keeps business open during COVID-19.
Owner Rebecca Michelini believes that as business gradually re-opens in Victoria, it is important for employers to reassure employees and customers that they are being protected with quality Australian made masks, while also supporting the local economy.
Ms Michelini suggests two simple tests when selecting masks – the breath test and the water droplet test.
If you breathe into the mask and you can feel your breath through it, it is inefficient and unsafe. If droplets of water pass through it, it is in the same category.
Key Signatures also has created specific education resources to assist in understanding, caring for and using masks and general protective equipment, such as anti-bacterial wipes, thermometers, and disposable gloves aprons.
The business also is able to provide these products in bulk through its headquarters in Melbourne.
 Find out more:     https://keysignatures.com.au/manufacturing-industry/