EXTREME TABLET HANDLES HARSH INDUSTRIAL ENVIRONMENTS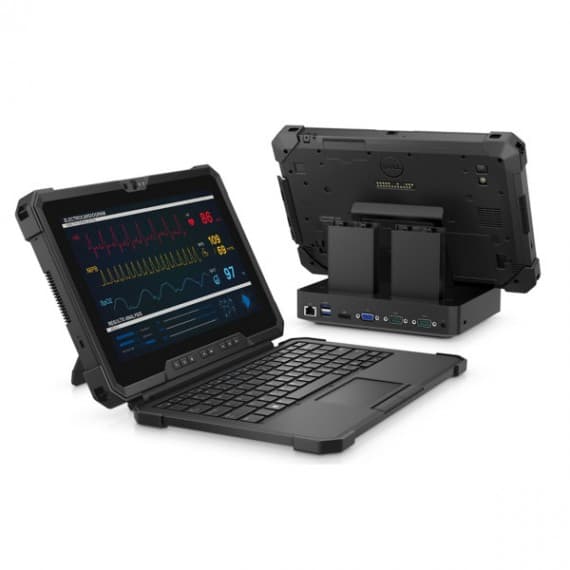 US computer giant Dell has released what it claims is the lightest and most powerful 12in fully rugged tablet on the market. Available now, the Latitude 7220 Rugged Extreme tablet has been built to meet the demands of workers in harsh environments from the factory floor to Arctic conditions.
The tablet can be configured to individual user needs, with options including the latest 8th Generation Intel Core processors with up to 2Tbyte of high-performance solid-state drives.
The rugged device has passed MIL-STD-810G/H testing and is also IP65 rated for protection against dust, dirt, and water ingress, along with hazardous location Class 1 Div 2 certifications.
Antiglare treatments on the 1000 NIT FHD display provides excellent readability in all conditions. And a new rugged active pen and glove-capable multi-touch functionality enables a reliable pen and touch experience.
Connectivity options include Wi-Fi, 4G/LTE broadband and assignable RF pass-through options for WWAN, WLAN and GPS.
Integrated security features include a built-in infra-red camera with Windows Hello facial recognition, next-generation fingerprint, contactless and contacted smartcard readers.
Dell Technologies
1800 468 690
www.delltechnologies.com