EXTENDED LINEAR ACTUATOR FAMILY ARE QUIET ACHIEVERS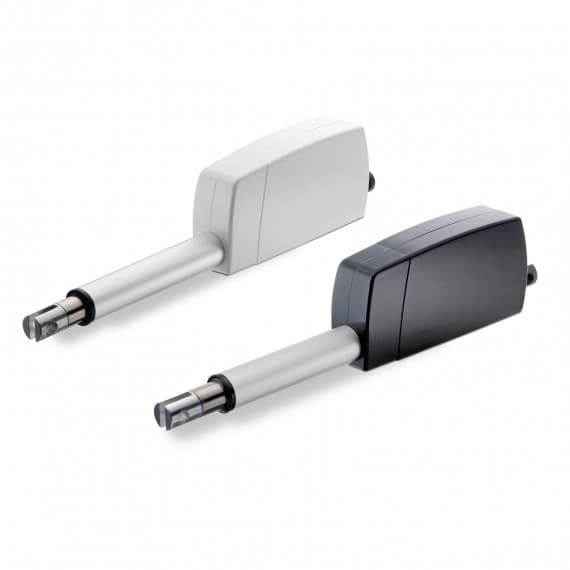 Treotham Automation now offers an expanded range of WhisperTrak actuators from Thomson Industries that offer more options in quiet, compact actuation mechanisms for more demanding applications. The latest versions include higher force handling of 4kN, higher-speed operation at 2kN, and several new control options.
The 4kN WhisperTrak offering is rated for speeds up to 4mm/s, whereas the 2kN version now offers speeds up to 8mm/s.  All actuators can be specified for operation from 12 or 24V supplies, and area available with stroke lengths from 100 to 500mm.
Control options include: five-wire low-level switching using electronic limit switches for applications that require high-current switching; two-wire switching with electronic limit switches for applications that only need process start/stop location information; and an embedded potentiometer and digital encoder with electronic limit switches to provide precise position feedback for other purposes.
Like the existing models, the new WhisperTrak offerings are rated to IP67, allowing their use in applications exposed to washdown, rain and dust without the use of an additional cover. All WhisperTrak actuators are maintenance free, and Thomson quotes an average life of 10,000 cycles at the maximum load.
Treotham Automation
02 9907 1788
www.treotham.com.au