EXPORTING FROM AUSTRALIA GETS FREEKEH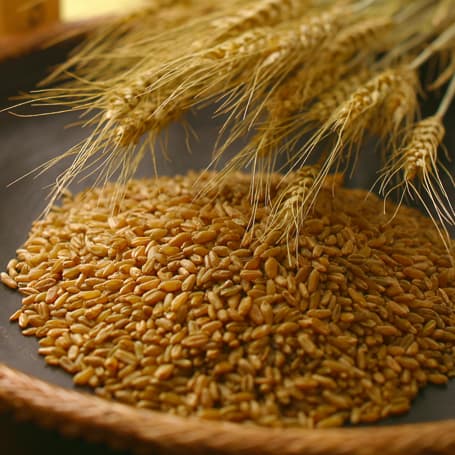 Thanks to a strong promotional campaign, Australia is massively boosting its exports of the supergrain 'freekeh' to the Asian market.
Greenwheat Freekeh is the world's leading producer of the grain, and has been operating in South Australia since 1997.
Managing Director Tony Lufti puts a lot of the growth in export down to effective sales and promotion directed at overseas markets, especially in the Korean market.
After promoting the grain on the Korean Food Channel, the company saw an upsurge totallying 168,000 orders.
"They bring in celebrities, chefs and nutritionists, and they sit down and talk about freekeh, and consumrs call up and place orders," Lufti said. "The Korean market is incredible, it is doing things for us that we never would have imagined."
From here, Greenwheat is working with a Singapore company to produce a rice/freekeh bend, which will then be marketed to the Asian market at large, including Korea and China.
The massive increase in sales is leading to a rapid expansion for the homegrown company, and the global demand doesn't look like it's going to slow any time soon. Neither does the local demand, according to Lufti.
"In 2011, the Australian merket accounted for less than 1% of our sales. In 2015, it accounted for 50% of sales. I could sell our entire product to export up front, but we are holding stock back for the Australian market."
The grain is a true homegrown star, offering four times more fibre than brown rice, a veritabe safari of prebiotics and probiotics, and more protein than most other grains.
"It's the number one super grain in the world today."