Export key to survival for local car industry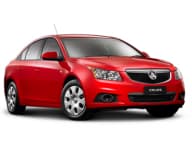 Industry experts believe the only way for Australia's domestic auto industry to survive is to go global.
They say the days are gone when local cars were made for local customers and sales were guaranteed.
In a recent interview with the ABC AM program, Evan Stents from HWL Ebsworth's Automotive Industry Group, said Australia will never go back to the "glory days" in the 1980s.
Back then, the tariff rates were 58 per cent, so imported vehicles were very expensive. Local manufacturers Holden and Ford virtually had the market to themselves.
But now the landscape has changed completely.
So Stents believes the future of Australia's car manufacturing industry lies in exports.
Toyota Australia is a good example, he said.
It sends the majority of its product overseas and recently announced a healthy yearly profit.
Holden is selling cars to police forces in the United States, and there's interest in Canada, said Stents.
"But, on a global scale, those sales are still small, he said. "We will never be able to compete or have a sustainable business model just to build cars with the Australian market. Simply because of the competition in the Australian market that exists today. "So really it's all about exporting, and both Toyota and Holden have export plans.
"But at the moment, it's just hard for those export plans to be effective when you have the dollar at the levels where it's at."
Mitch Peden, Volvo's vice president for operational services, agrees the auto industry should now focus on exports.
Volvo, a Swedish company, has been making trucks in Brisbane for 40 years.
It has truck factories throughout the world. 

"We import materials that have been built in mega factories that are built to scale to keep our costs down, Peden told AM. "Things like engines, transmissions, cabs. Our engines, as an example, are built in a factory in Sweden, we produce 220,000 engines plus a year, and, as a result, I guess we build to great scale to keep our costs down."
Peden says Volvo parts are imported, but the trucks are built locally.
"We have to be able to tailor-make our products for our market, and they have to be heavy duty and they have to be very hard. They run them hard here, big distances, they rack up a lot of Ks in a very short time."