Experts to discuss latest challenges facing packaging industry
15-02-2010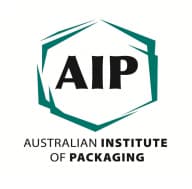 The Australian Institute of Packaging (AIP) will host a technical dinner in Sydney to discuss vital issues now facing the industry.
Author Gwen Blake and packaging legal expert Sharon Givoni will give presentations at the dinner at Oatlands Golf Course on May 14.
Gwen Blake, Managing Director of Boxer & Co, will provide expert advice on the legalities and issues relating to packaging design.  
Ms Blake will discuss everything from the logo, to imagery and any claims or product benefits that are made on the pack.
Gwen has made a career of building brands from the ground up.
After studying marketing, she worked in marketing management across both big and small companies in London for 10 years.
Gwen later moved to Australia where she has worked in Sydney managing packaging design projects for leading companies including SunRice, Sanitarium, Johnson & Johnson and Pfizer. She is the author of Packaging A Punch, a beginners guide to creating packaging that stands out and gets purchased.
Sharon Givoni, Principal Solicitor at Sharon Givoni Consulting, will discuss a number of legal issues including how packaging professionals can protect their intellectual property.
Topics covered will include: Can packaging, shapes, sounds, colours and
scents be brands? How can they be protected? How did Cadbury get purple for
chocolate? What about brand names? Where do designs fit into the picture?
How close is too close if you get inspired by someone else's design?
For more information email: info@aipack.com.au or visit the events section of www.aipack.com.au to book online.