EXPANDING MANDRELS PROVIDE RELIABLE ID GRIPPING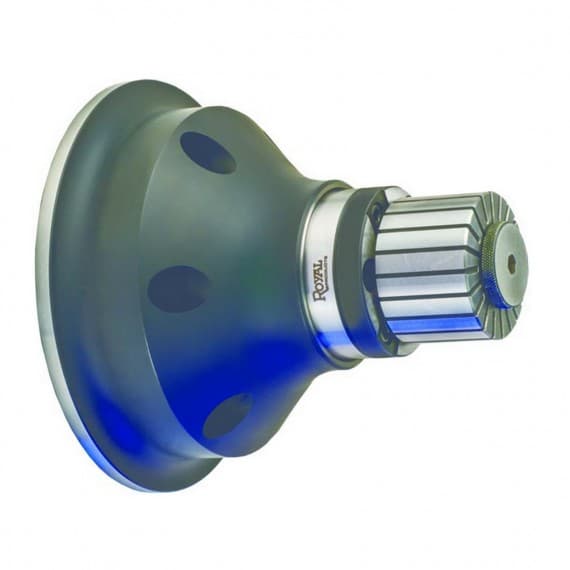 Available exclusively in Australia from Dimac Tooling, Royal CNC Expanding Mandrels provide reliable ID gripping as an alternative to traditional OD gripping with a chuck or collet.
ID clamping offers several advantages, such as allowing full access to the entire length of the workpiece so all external surfaces can be turned in a single operation guaranteeing perfect concentricity.
On sub-spindle machines, ID gripping on the second spindle eliminates the risk of surface damage that can be caused by second-op OD gripping on a previously turned diameter.
For many parts, the engagement length of the ID bore can be greater than that available for OD gripping, resulting in superior rigidity and torque transmission.
ID systems tend to be more streamlined than OD systems, enabling better part access – especially important for use on machines with live tooling.
And finally, having full access to the entire outside length can aid production shops trying to balance cycle times between operations performed on the main spindle and the subspindle.
Royal CNC Expanding Mandrels are fully sealed for complete protection against coolant and chip penetration. They have a novel "bolt and go" mounting feature that enables quick mounting and ensures maximum accuracy and rigidity. The unique double-angle design ensures positive release when the part is unclamped, which is especially important for automated loading/unloading.
In addition to the off-the-shelf standard line, specials are available in custom configurations ranging up to 610mm diameter.
Dimac Tooling
03 9771 6121
www.dimac.com.au