EXPANDING INTO EMERGING MARKETS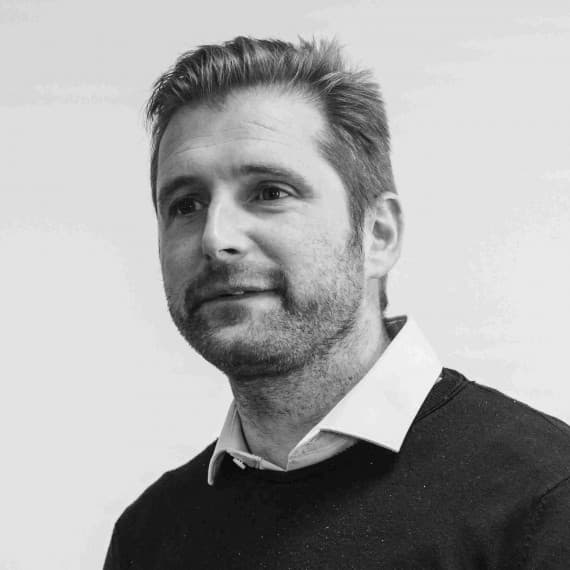 The year 2018 marks the death of the Play Station 2. Sony Japan has pulled the plug on the much-loved gaming console, revealing that it will no longer be repairing the devices. Although the Play Station 2 has come to an end, it remains the bestselling console of all time, with Sony selling more than 155 million units across the globe.
With innovations such as this in mind, it is unsurprising that the APAC region is currently progressing faster than any other emerging market. Jonathan Wilkins explains.
An emerging market describes a nation that is progressing toward becoming more advanced, usually by means of rapid growth and industrialisation. Although the term is loosely defined, countries that fall into this category vary in size, and are usually considered emerging because of development and reform.
So, even though China is considered a global economic powerhouse, it is placed into the category alongside much smaller economies with fewer resources, such as Tunisia. Both countries have embarked on economic development programmes in recent years, resulting them "emerging" onto the global platform side-by-side.
Many emerging market economies become important bases for global manufacturing operations that want to capitalise on the upswing of their success. At the same time, many are profiting from a booming export business.
As the global presence and international collaboration increases, these countries also benefit from regulatory reforms, cross-border trade and loose monetary policy, which allows more opportunity for economic growth.
The trillionaire club
Over the next decade, Asia Pacific is predicted to become the fastest growing region in the global economy, and one that will offer the biggest potential gains for foreign direct investment. A key source for the region's strength is the rapidly growing size of its economy, which now accounts for around one-third of global gross domestic product and generates strong intra-regional trade and investment flows.
Southeast Asia is forecasted to be one of the fastest growing regions, with Malaysia, the Philippines and Thailand expected to join the ranks of Asia's group of nations that will have a GPD exceeding a trillion US dollars by 2030.
Vietnam is also predicted for rapid development, set to grow at a rate of around 6.5 per cent per year, with industrial developments being particularly driven by manufacturing exports of electronics and garments. The nation has become the EU's second biggest trading partner in the Association of Southeast Asian Nations (ASEAN) after Singapore, with trade worth Eur 47.6 billion in 2017.
Additionally, the new EU-Vietnam Free Trade Agreement will significantly boost the country's market access to the EU and USA for its manufacturing exports.
EU Chief Negotiator, Mauro Petriccione, has labelled the deal the most ambitious of its type ever concluded between the EU and an emerging market. Not only will it eliminate over 99 per cent of customs duties on goods, the Vietnamese services markets will also be opened to EU companies, strengthening the protection of EU investments in the country.
According to European Commission figures, the free trade agreement could also significantly boost Vietnam's economy, with European exports growing by over one third. The agreement will also act as an important stepping stone to a wider trade deal between the EU and South-East Asia.
The Indonesian success story
The largest economy in South-East Asia, Indonesia, has also chartered impressive growth since the Asian financial crisis of the late 1990s. As one of the world's largest emerging markets, by 2020 it will have already exceeded its trillion-dollar GDP target and is on course to surpass US $3.7 trillion by 2030.
If targets are met, Indonesia's global geopolitical influence as a leading emerging market will soar, which, in turn, will help shape its influence on international policymaking in global forums like the G-20 and United Nations.
With around 250 million citizens, Indonesia has a large and fast-growing population. Spending by middle class households has also increased, and rapid growth is projected for a wide range of industries, with sectors such as banking, insurance, health care, construction and retail all seeming very attractive to multinationals and contributing to the Indonesian success story.
Protecting the progress
To ensure emerging economies have the capacity to remain on the international stage, manufacturing systems need to meet world-class standards. Many may assume that goods coming from Asian emerging markets are of a lower quality, and there is often an assumption that products are merely quickly-rolled out and cheaply-made replicas of more established markets.
If the APAC region is to continue to progress, its goods and services need to shatter these assumptions and establish them as an emerging trailblazer in the global market.
If innovations like the Play Station 2 are to continue to make waves in the global market, manufacturing in the region does not only need to increase, but it must operate with high standards of efficiency. As a consequence, machinery may be put under additional stress and strain.
Increased production will particularly impact the management of obsolete equipment that is often found in high-volume low-margin manufacturing plants. Businesses need to take steps to prevent downtime, as breakdowns could put progress on hold.
Before breakdowns occur, manufacturers can contact parts suppliers such as EU Automation and order any obsolete, new or reconditioned parts to keep systems operating at full capacity.
Jonathan Wilkins is Marketing Director at obsolete parts supplier EU Automation.