Published 05-11-2019
| Article appears in November 2019 Issue
EXPANDED SERVO RANGE IMPROVES ACCURACY AND COMMS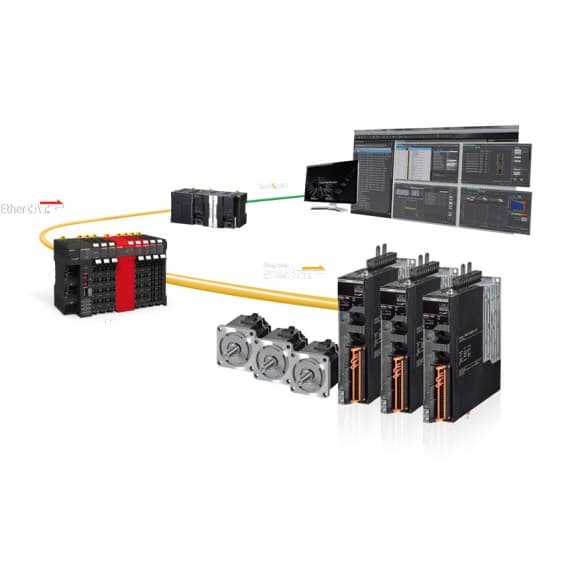 Omron has expanded and improved its successful 1S servo range with further models designed to increase machine productivity and reduce downtime.
The original 1S servo (up to 3kW) has been expanded and is now available up to 15kW. Improved drive technology optimises the full cycle, through the machine design, installation and commissioning tasks and finally to the maintenance once in production.
In addition to the traditional motion solution, the 1S servo offers network-based safety (Safety over EtherCAT) as well as its standard hard-wired safety input. Loop control has also been improved for greater accuracy and higher machine productivity.
The new 1S range features a 23bit multi-turn absolute encoder with battery backup to ensure it retains position information when power is removed.
The range comes with Omron's exclusive Sysmac Studio programming software, which provides a full suite of integrated functions.
The servo can be easily connected to a controller via EtherCAT, with a 125μs communications cycle.
The new servos are easily tuned, with 2 degrees of freedom. And several servos can be tuned at once, meaning overall setup time has been reduced by 50 per cent.
The new 1S series offers simplified machine design and maintenance. It is compact with a smaller motor size and can be easily mounted, with no external terminal rail needed.
And cabinet size has been reduced. The compact servo drive is the same height throughout the power range from 0.1 to 7.5kW.
Omron Industrial Automation
1300 766 766
www.omron.com.au