EXPANDED RANGE OF VALVES FOR OXYGEN APPLICATIONS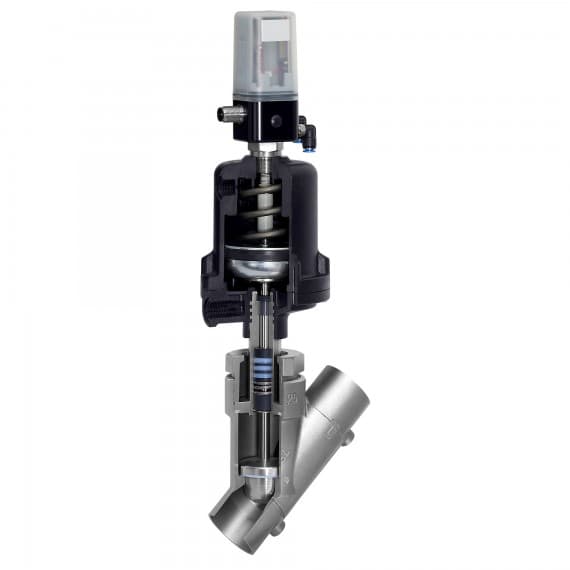 German valve specialist GEMÜ is expanding its product range for oxygen applications, offering globe and control valves for applications with gaseous oxygen in addition to its multitude of diaphragm valves.
For safe plant operation, GEMÜ places particular emphasis on the selection of suitable materials for all media-wetted components. In the case of oxygen applications, this primarily concerns auxiliary and seal materials. This is why, for example, the spindle seals of all GEMÜ globe valves that are suitable for applications with gaseous oxygen are manufactured from PTFE, as it is difficult to ignite.
Oxygen is a critical working medium, since many materials burn intensely and quickly with compressed or pure oxygen. For this reason, special care must be taken for areas of application in which gaseous oxygen is used.
GEMÜ offers a wide range of valves for oxygen applications. These include, among others, GEMÜ 550 globe valves, which feature a uniform stainless steel design, the GEMÜ 554 type, which is distinguished by its particularly compact design, and the motorised GEMÜ 549 eSyDrive type. All these valves use auxiliary and seal materials that have been certified as suitable for use with gaseous oxygen by the German Federal Institute for Materials Research and Testing.
The GEMÜ 601 diaphragm valves for small nominal sizes, the GEMÜ 650 BioStar for small to larger nominal sizes and the GEMÜ 660 filling valve have also been type-tested and certified by the Institute.
GEMÜ Australia
02 4323 4493
www.gemu.com.au