EXHIBITION SPACE AT CeMAT NOW 92% SOLD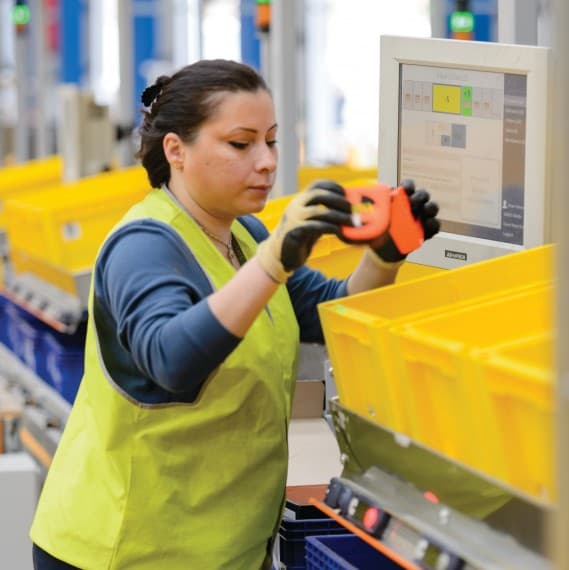 With the CeMAT AUSTRALIA 2015 exhibition almost at capacity, with 92% of space booked, you can expect to see and interact with the new and the established, the big and the small, the local and the global.
Whether innovative and energy-saving forklifts and industrial trucks, complex fully automated conveyor systems, shelving and warehousing systems or the latest developments in IT – every section of the intralogistics and materials handling industry is represented on the CeMAT showfloor.
Exhibition Zones include:
-        Pick & Pack
-        Move & Lift
-        Store & Load
-        Logistics IT
-        Manage & Service
PRODUCT LAUNCHES AND PRODUCT DEMONSTRATIONS
Discover the benefits of Dematic GTP by picking your own order at CeMAT
Experience the benefits of Goods-to-Person (GTP) order fulfilment firsthand by picking their own order with Dematic's new modular GTP system. Offering fast implementation and rapid ROI, the high productivity system is suitable for businesses distributing from 200 to 1,000+ order lines/hour.
Ravas iForks now NMI approved
Scale Components will launch its Ravas iForks Forklift Scales in a legal-for-trade configuration for most forklift types.
These scales can weigh up to 2,000kg in 2kg intervals. Also, they capture item ID, weight, cube, and other data. You can export data via Wi-Fi or USB.
Find out how to get a Free iForks Trial at CeMAT AUSTRALIA.
Newest generation of Hangcha XF Series 4-5T engine forklifts unveiled
The newest generation of Hangcha XF Series 4-5T engine forklifts combine 40 years' forklift design and manufacturing experience with adoption of Australian new standards. They are excellent in efficiency, environmental friendliness, comfortable operation, reliability and stability.
Introducing the revolutionary Combilift WR (Walkie Reach)
The Combilift WR (Walkie Reach) is a revolutionary new product, the latest in a long line of innovative products launched by Combilift into Australia. 
The Combi WR is the only Pedestrian Reach Stacker able to work in an aisle width of 2000mm pallet to pallet. A multidirectional unit is also available.
JAC launches its newest forklift at CeMAT
JAC are material handling experts with a proud history stemming from the automotive industry. 
JAC forklifts are known for their attractive design and key features including an enclosed structure for noise reduction, spacious operation room for operator comfort, practical and eye-catching car fuel tank cap design.
JAC has a strong focus on safety and high working efficiency. Their latest range of forklifts will be unveiled for the first time at CeMAT AUSTRALIA. 
Bastian Solutions to demonstrate latest products
ZiPline Conveyors are customized conveyors manufactured by Bastian. The Belted Zero Pressure DC Conveyor (BZPDC) is zoned belt conveyor that provides zero pressure accumulation of products, one product per zone. This model works exceptionally well in conveying small cartons due to the small transition gaps between belted zones. The model is also useful for incline and decline conveyors. Bastian will demonstrate the conveyor at CeMAT AUSTRALIA. 
Interested in exhibiting?
Would you like to present your innovative new products at the world's leading platform for intralogistics and materials handling?
There are only a few spaces left, so contact CeMAT for a chance to be part of Australia's first CeMAT.
CeMAT AUSTRALIA 2015
The Global Logistics & Materials Handling Event
When: May 5-7
Where: Sydney Showground, Olympic Park, Homebush
Contact: Hannover Fairs Australia
Ph: 02 9282 7502
www.cemat.com.au