EXCLUSIVE DISTRIBUTION AGREEMENT FOR ELECTRONICS PRODUCTS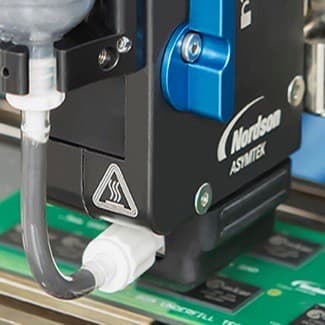 Oritech, one of Australia's leading suppliers of electronics products, has extended its distribution and service support partnership with the Nordson Corporation in Australia and New Zealand.
Oritech has been Nordson's official distribution partner for the Nordson Select range of soldering equipment since Nordson took over Interselect two years ago. Following the success of this partnership and training at Nordson's headquarters in Singapore, Oritech has now taken on the entire Nordson range.
"Having worked closely with the Nordson team for many years, especially over the past 24 months, we have put in place the necessary resources to deliver and support the entire Nordson range within the Australian and New Zealand market," Oritech Sales Manager Roy Kingon says. "We are excited to bring the entire Nordson range to our customers and to continue to help them on their path to continual improvement."
Nordson is a global leader in fluid management, precision dispensing and related technologies. They manufacture and market products for dispensing adhesives, coatings, sealants, biomaterials and other materials, for fluid management, for inspection and testing, and for UV curing and plasma surface treatment.
The partnership with Oritech will provide new opportunities for electronics manufacturers in Australia and New Zealand looking for world-class surface-mount technology production systems.
Oritech
1800 444 344
www.oritech.com.au