EXAIR launches custom pneumatic conveyors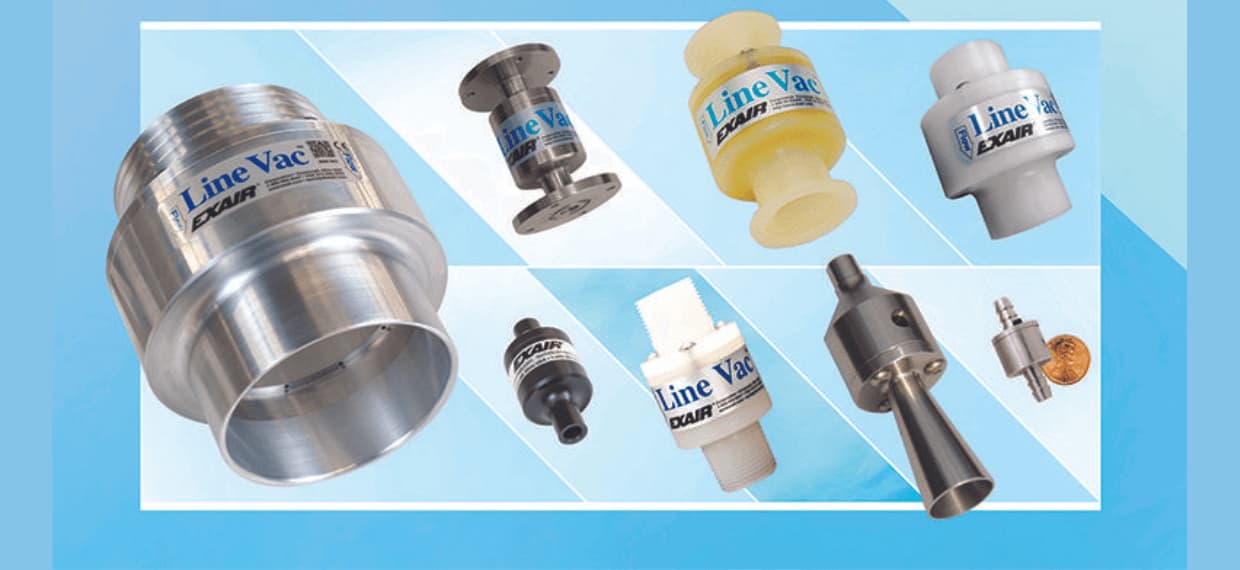 EXAIR has added a new feature to its range of Line Vac Air Operated Conveyors, which address the variety of unique problems that manufacturers face.
The Line Vac Air Operated Conveyors offer an efficient way of converting ordinary pipe, hose or tubes into powerful in-line conveyors, which can be modified according to different specifications. 
Some processes may require customisations such as unique sizes, shapes and materials so that the product will be the perfect fit for its system. Customers with space limitations can be accommodated, with the creation of smaller sizes, while maintaining the same conveyance standard.
EXAIR can accommodate situations where the Line Vac requires a specific plange mounting options. The conveyors can be used in locations where custom mounting holes, brackets or inlet positions are required.
In applications where stock aluminium or 303 and 316 stainless steel won't work, alternative materials like PVDF, OVC or PTFE can be used. 
EXAIR is versatile and can be used in extreme environments, where it can produce heavy duty or high temperature iterations. The new conveyors can also accommodate specific hose sizes or pipe threading without difficulty and include standard, heavy duty, high temperature, light duty and sanitary flange.; with all Line Vacs being CE compliant.
EXAIR will work with customers to develop the best possible Line Vac solution for easy and efficient conveyance.