EXAIR'S ANTI STATIC AIR GUN CERTIFIED AND READY TO GO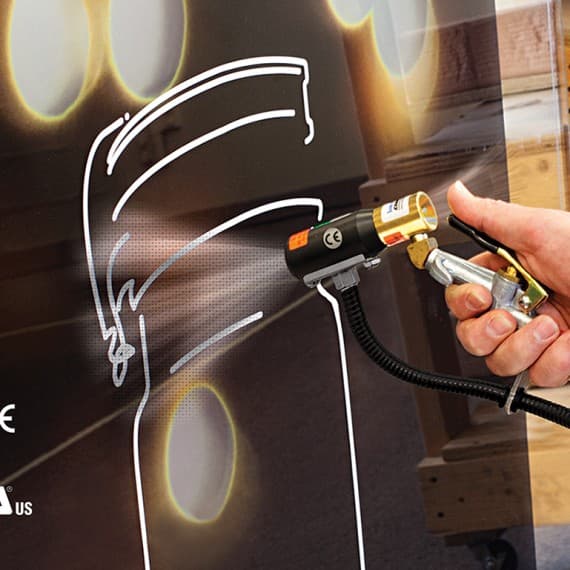 The new Ion Air Gun from EXAIR has been put thoroughly through its paces, being independently tested to USA, EU and Canadian standards, obtaining CE, UL and RoHS certifications.
The Ion cleans surfaces by removing contaminants, dust, and static electricity up to a distance of just over 4.5m, preparing components for hassle-free labelling, assembly, packing, painting, or finishing.
The Ion Air Gun utilizes a high velocity air jet that uses a small amount of compressed air to pull in 80 percent of the total outflow from the surrounding air. An electrically energised emitter at the discharge end fills the entire airstream with positive and negative ions capable of neutralising high static charges in a fraction of a second. An optional regulator allows precise adjustment of the air volume and velocity.
It improves upon previous models, featuring a metal-shielded high voltage cable to prevent wear or incisions, a fully replaceable emitter point to make replacement and repair simpler, and fully integrated ground connection and electromagnetic shielding. A comfortable grip and hand position allows hours of continuous use without fatigue, and the gun features a hanger hook for easy storage.
Available from Compressed Air Australia, the Ion Air Gun is quiet, lightweight, efficient, and ready to become a part of your toolset. 
Compressed Air Australia
Phone: 1300 787 688
Web:    www.caasafety.com.au