THE EVOLUTION OF GO-KART MANUFACTURING
01-03-2017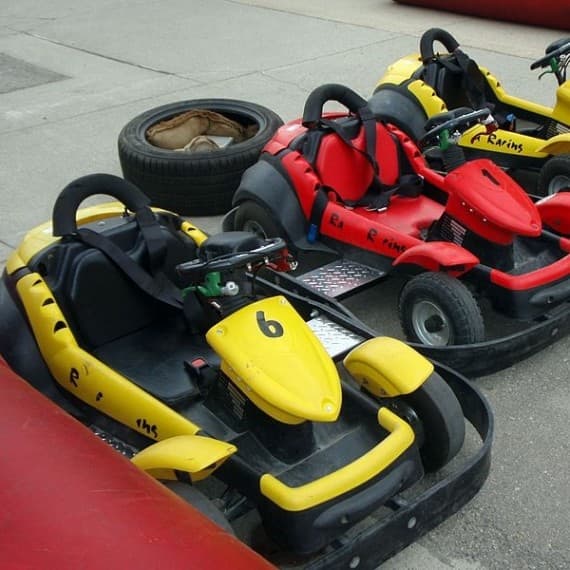 Go-kart manufacturing has developed a great deal in the last decade, with safety and tech on the forefront of innovation.
While go-karting started as a hobby in which people raced homemade and self-designed carts, it has become a significant part of the leisure and amusement parks industry.
Consumer demand for safe and affordable motorsport experiences has resulted in much faster karts with more technology. Modern safety standards have also necessitated technological advancements.
"Go-kart manufacturing has become far more efficient over the years and is evolving in line with the automotive industries in general," according to AsdrenSalija from Ace Karts in Melbourne.
Much like cars, components for karts are now manufactured using CNC (computer numerical control) automated machine tools rather than manually controlled tools. This ensures consistent, high-quality production.
Modern go-karts are typically belt driven, while older designs were usually chain driven, and karts now feature rack and pinion steering. Modern karts also feature adjustable seats and pedals to cater to a larger market. These new features have improved longevity and reliability as well as improving driving ease and comfort.
Driver safety has been improved significantly with more comprehensive body designs and covering of moving parts. Anti-brake systems which prevent drivers using both pedals at the same time have also improved driver safety and kart reliability.
The technology on-board go-karts is similar towhat you'll find in professional motor racing vehicles, though it is less sophisticated. Software is used to monitor kart performance and diagnose maintenance issues.
Go-kart manufacturer Sodikart is even developing an engine management system to improve parity in racing competitions. The system electronically adjusts engine power to compensate for driver weight, allowing for fairer competitive racing.
According to market research conducted by IBISWorld, the amusement parks and centres industry has an annual revenue of $793 million with annual growth of 2.0% between 2012 and 2017.
The four largest industry operators, which own the largest amusement park on the Gold Coast in Queensland, account for 58% of total revenue.
However, apart from the very large operators, the rest of the industry is mostly made up of small firms which operate out of single locations. This also includes a large number of go-karting tracks.
According to IBISWorld, growth in the industry was mostly due to real household discretionary income growth in the last five years.