Every Aussie wins when we buy local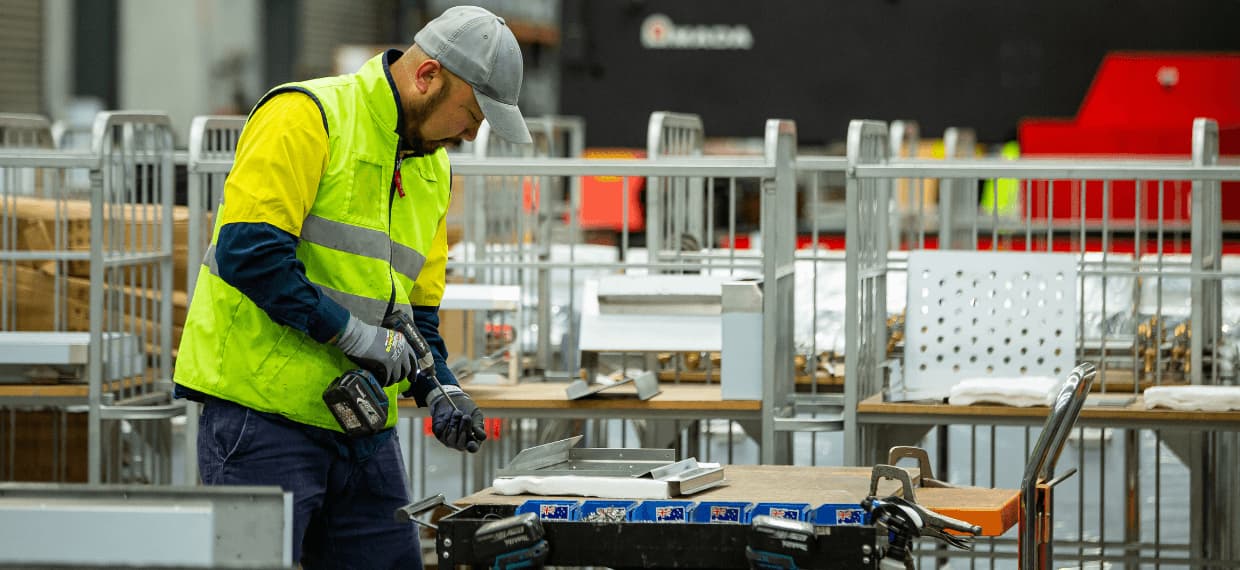 Australians are renowned for being a proud and patriotic lot – for 'sticking up' for their country. With that in mind, recent Roy Morgan research found that nearly three-quarters (74%) of Aussies feel concerned
about the number of overseas-made products sold in Australia and 48% reported difficulty buying overseas-made products over the past year.
Also, 93% of Australians believe it's important to build up local manufacturing to protect Australians from problems with the supply of products made offshore. So how can we as individuals make a tangible difference? In a nutshell, we can all play our part by thinking and buying local.
Shoppers and businesses are being urged to seek out and buy genuine Aussie products bearing the trusted green- and-gold kangaroo logo to support the country's makers and growers and safeguard against access and supply issues illuminated by the pandemic.
Australian Made Chief Executive, Ben Lazzaro, said, "The pandemic has really opened many people's eyes to the importance of locally made products and how we can all play our part, including businesses, by prioritising Aussie products to help strengthen the economy. When you buy Australian Made, you have a direct economic impact on the livelihoods of hundreds of thousands of Australians throughout the supply chain."
According to Roy Morgan research, if every household spent an additional $10 a week on Australian Made products, it would inject an extra $5 billion into the economy each year and create up to 11,000 new jobs.
"As a registered country-of-origin certification trademark, the Australian Made logo makes the 'Australian connection' instantly and clearly for shoppers. It's a sales solution for businesses who want to quickly and easily identify their products as authentically Australian," said Mr Lazzaro.
Since its establishment in 1999, the Australian Made Campaign has helped thousands of brands communicate their Australian Made credentials with authority and credibility. Luus Industries is a family-owned business that is immensely proud to bear the Australian Made logo on the premium catering equipment it designs, engineers, and manufactures at its Sunshine West headquarters. "The pandemic has been tough, but family-owned businesses are renowned for their resilience and ingenuity when faced with adversity," Luus Industries CEO, Ao Luu explained.
"Our family has been in the industry for over 20 years and is committed to supporting the growth of manufacturing in Melbourne and Australia. "Luus has a workforce of 65 employees whose diverse skills and specialties range from engineering, steel fabricating and welding, through to accounting, sales and marketing. We have so much capability and expertise in this country that we don't want to lose due to overreliance on imported goods.
"When shoppers look for and buy, Australian Made they're supporting the livelihood of local manufacturing, local businesses, local families and local communities."