EVERY 11-YEAR-OLD IN BRITAIN WILL BE GIVING COMPUTING UNITS TO LEARN CODING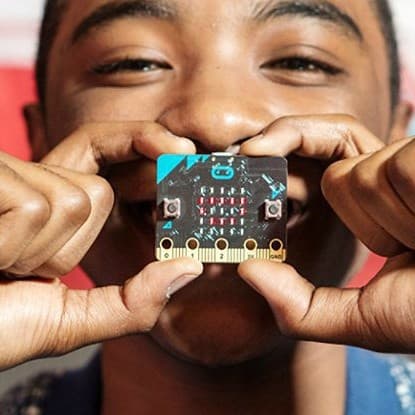 In the mission to integrate technology into the lives of young students, and to encourage them to pursue work in STEM fields, every 11-year-old in Britain is getting a BBC Micro Bit.
but what is it you migh ask, well very much like Raspberry Pi (the barebones computing unit beloved by DIY hackers and coding enthusiasts), the BBC Micro Bit is a small low-power, embedded device with inputs, outputs, and a processor.
It includes a variety of sensors, 25 LED lights, two programmable buttons, and Bluetooth, with power provided either through an external battery pack or an attached USB device
And after some delay the device is now making its way to around 1 million Year 7 and Year 8 (ages 11-12) schoolchildren in the UK.
Funding for this project comes from the BBC's Make It Digital campaign, and the publicly funded corporation's remit to encourage educational schemes. It's hoped that the Micro Bits will "inspire a new generation to get creative with coding, programming and digital technology", says the BBC. 
The device comes with a smartphone app and web portal that young ones can use to get coding through a beginner-friendly interface.
The creators of the small device are suggesting that the kit could be used to create games, simple robotic mechanisms, and fitness trackers, but the potential uses are almost limitless.
"We can't wait to see what students will do with it," said Sinead Rocks, head of BBC Learning. "They've already come up with all kinds of ideas during testing and at events around the country - some ideas help solve some of life's daily challenges, some could have business potential, and others are just great fun."
"Teachers have been quick to embrace it too, which is so important to the success of the project, and they have already made valuable additions to our online resources," she added.