EVAPORATION CUTS SPENT COOLANT DOWN TO SIZE FOR DISPOSAL
10-04-2017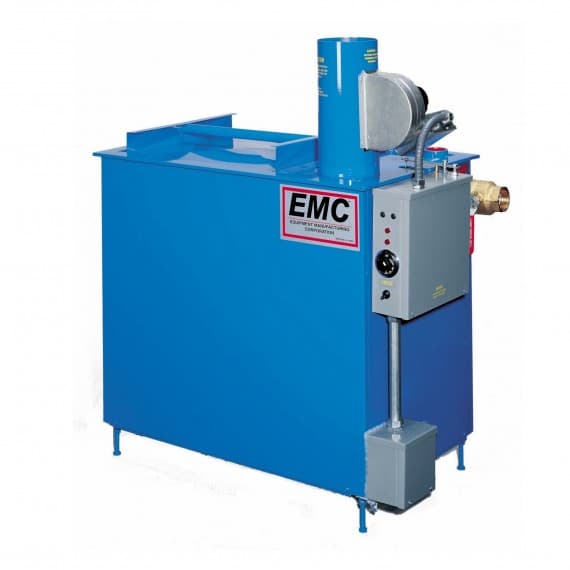 Available now from Dimac Tooling, the Water Eater is a novel answer to reducing the costs associated with disposing of spent coolant. Made in the USA by EMC, the Water Eater can be used to massively reduce the volume of coolant for disposal.
The unit uses evaporation to remove the water component from the coolant, reducing the volume by anything up to 95%.
Ideal for smaller manufacturing companies, the Water Eater is available for either gas or electric power heating, capable of evaporation rates from 19 to 208L/h. For larger volume users, an automatic filler system is available to enable 24-hour operation.
The design of the Water Eater creates a large heat transfer area to maximise the heating efficiency and reduce energy consumption. For example, the gas models incorporate large 165mm diameter burner tubes, which are claimed to create as much as 200% more heat transfer surface than competing systems.
The robustly constructed Water Eaters include tanks made from heavy-duty MIG-welded 12-gauge steel to ensure long service life, and are fully insulated to minimise heat loss.
Dimac Tooling
03 9771 6121
dimac.com.au