European manufacturing finishes year on a high
31-08-2010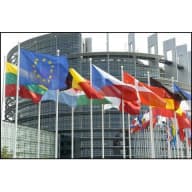 European manufacturing is showing positive signs of full recovery and looks set to finish the year on a high.
The official purchasing managers' index (PMI) is showing an expansion in activity at 51.3. Any number above 50 indicates a rise in activity.
This increase brings the PMI index back to its highest levels since 2007.
UK manufacturing, in particular, is performing strongly compared with the other major eurozone economies. It is now close to matching Germany's strength in output and new orders.
UK purchasing managers appear to be having their busiest time since 1994 after registering an unusually strong PMI of 58, revised up from the 56.5 level recorded in October.
Markit, which compiled the data, noted that although the rate of growth in overseas demand was less marked than in October, it was still among the steepest rises seen in the aftermath of the financial crisis.
In another sign that export markets have started to recover, companies reported improved inflows of new orders from Asia, the US, Germany, France, Ireland, Belgium and the Middle East, while depletion of stockpiles was also running at a very high rate, Markit said.
The high rates of activity could have a positive impact on growth rates for UK manufacturing companies in the coming year.
The organisation representing manufacturers (EEF) upped its forecasts for growth in 2014.
The EEF predicts the manufacturing sector will grow by 2.7 per cent next year, compared with a projected 2.4 per cent for the wider economy.
There could also be an increase in business investment, with the number of companies planning to invest significantly in their businesses in 2014 running at a six-year high of 27 per cent.
This is already showing up in increased levels of recruitment into the manufacturing sector, the EEF said.