ETHERNET TRANSMITTERS BRING ENERGY METERS ONLINE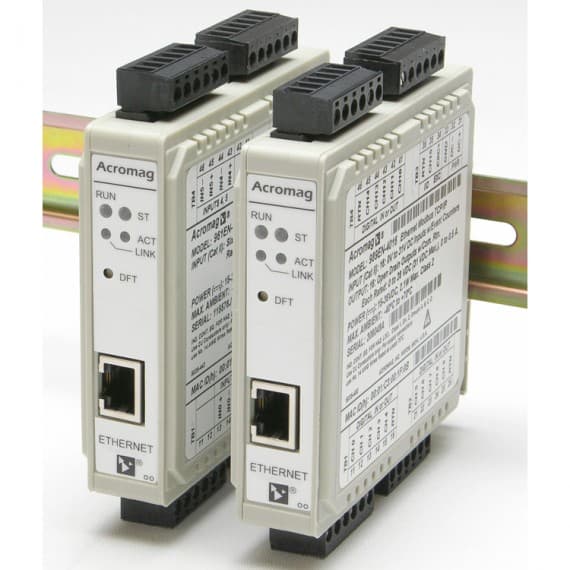 With increasing demand for energy management in applications from process automation to building management, the metering of energy and water has become a network issue. So an Ethernet transmitter with totaliser function is essential.
In applications where the local meter has a pulse output, Acromag's 989EN-4016 16-channel discrete I/O with counter/timers to Modbus TCP/IP transmitters is a preferred option for remote monitoring and submetering applications, such as water usage, liquid filling and transfer processes.
The 989EN-4016 has eight configurable counter/timer channels with 32bit up/down pulse event counters, 16bit periodic timers for last pulse state and momentary latch alarms for each counter.
As with other Acromag industrial-grade signal transmitters, the 989EN-4016 has rugged operation features such as overtemperature, overcurrent and overvoltage output protection and wide operating temperature.
For flow meters with 4-20mA current loop output, Acromag's 993EN-4016 16-channel DC Current input to Modbus TCP/IP transmitter with configurable integration/totalisation functions is the preferred option.
Each A/D channel is 16bit resolution with a fast 8Msample/s scanning rate on all 16 channels. Sample averaging is software configurable as well as scaling registers on all channels along with automatic calibration and self-test feature.
The industrial grade 993EN-4016 is UL/cUL listed, with typical accuracy of 0.05% and operating temperature range from -40 to +70°C.
Metromatics
07 3868 4255
www.metromatics.com.au