ETHERNET SWITCHES ANSWER INDUSTRIAL DEMANDS
13-02-2018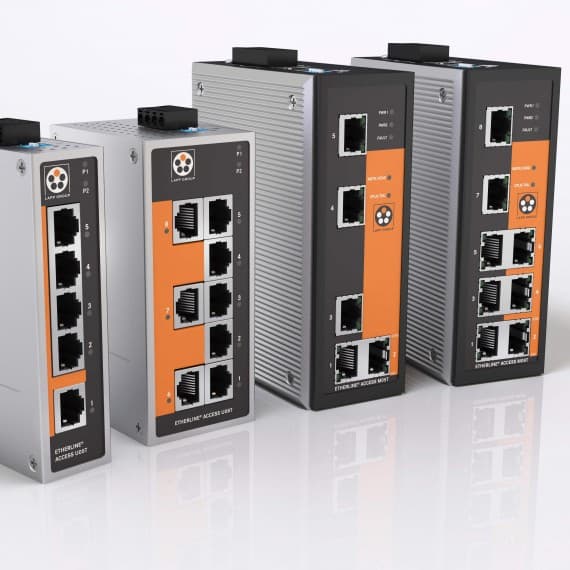 The newly released Etherline Access range of Ethernet switches from Lapp Group is available now from Treotham Automation. The range comprises four models, each optimised for the demands of industrial networks, with cutting-edge diagnostic and redundancy features. This includes an ultra-fast reconfiguration time after a fault of just 20ms with 250 active components in the network.
Ethernet switches are a new line of business for Lapp. The new range is an ideal complement to the company's Etherline cables, and the combination of the two elements guarantees maximum performance in terms of transmission quality and reliability.
In addition, the customer does not need to purchase individual components from different suppliers, and can procure a complete industrial networking solution from Treotham Automation.
Treotham Automation
1300 65 75 64
www.treotham.com.au