ETHERNET EXTENDERS INTEGRATE INTELLIGENCE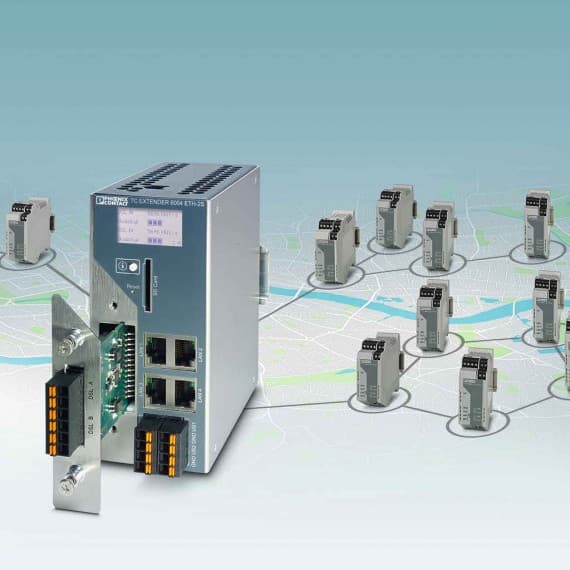 TC Ethernet extenders from Phoenix Contact are plug-and-play devices that not only enable simple extension of point-to-point Ethernet paths, they integrate numerous diagnostic and safety features to monitor network reliability.
For example, all extender paths and devices can be monitored remotely over IP using a single managed device, with fault data broadcast via SNMP trap to one or more freely selectable network devices
In addition, each TC Ethernet extender incorporates integrated, replaceable surge protection. The intelligent Plugtrab PT-IQ technology also allows the status of each surge protector to be monitored, issuing SNMP warnings should replacement be required.
Automatic topology and data rate detection allows extender applications to be easily expanded into line and ring topologies with the addition of up to 50 extenders.
No special cabling is required, and so any existing two-wire cables can be used for Ethernet networking. This enables transmission ranges beyond the normal standard up to 20km per extender segment.
Phoenix Contact
1300 786 411
www.phoenixcontact.com.au