Published 04-03-2021
| Article appears in November 2020 Issue
Essential Guide in UPS Selection and buying criteria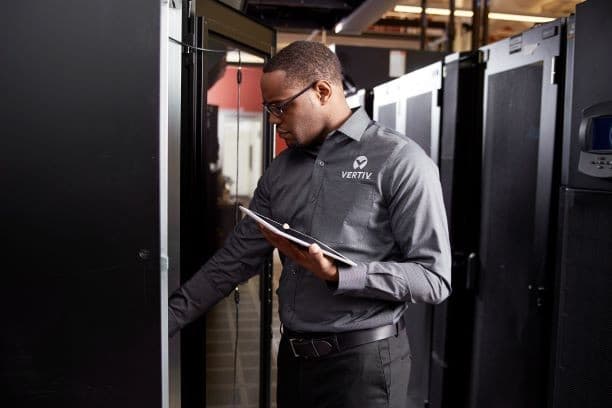 As today's businesses increasingly rely on IT systems and data to keep operations running at peak efficiency, it is more important than ever to ensure those systems can function even in the face of power disruptions.
That is why a quality uninterruptible power supply (UPS) can mean the difference between business as usual and lost data and hours. UPSs can provide anywhere from a few minutes of backup power – enough to safely shut down workstations and servers or allow backup generators to kick in – up to several hours for certain equipment.
Understanding how to choose a UPS that is the best fit for your organisation requires having a firm handle on how much power your IT and other critical systems draw and your tolerance for downtime for each application.
In this UPS buying guide, Vertiv and Atrix – a Vertiv partner for 10 years – walk you through the UPS essentials and the buying criteria to consider.
Buying the right UPS: key considerations
1. Determine the size of the load that needs UPS protection, and, hence, the capacity of the UPS
Step one is assessing which IT or electronic devices warrant UPS battery backup protection and the power required by each device so that you can calculate the required UPS capacity. Assess what applications each component supports and how the loss of that application will affect your organisation. The required UPS capacity is the sum of the power consumption of the devices to be connected to the UPS.
2. Assess the required UPS runtime for critical devices and applications
Step 2 is to determine the desired UPS runtime for continued operation in case of a power failure.
If you have a generator for extended backup power, the required runtime of the UPS may only be a few minutes (~5 minutes) to safely start-up and transition to the generator. On the other hand, your primary goal may be to have enough runtime (~5 to 10 minutes) to safely shutdown servers and workstations to avoid any data loss or corruption.
Keep in mind that, in general, the more equipment you connect to a single UPS, the shorter its overall runtime will be.  An alternative may be to use separate UPS' for certain applications.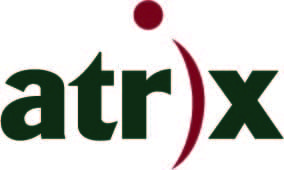 3. Determine the number of outlets required
Add up the number of devices that you need the UPS to support, and make sure the UPS has enough outlets to meet your immediate needs, and leave some room for growth.
Alternatively, you can use a power distribution unit (PDU) to provide additional outlets, but be careful not to overload the UPS.
Some UPS models also include outlets that only support surge protection.  These outlets do not provide battery backup. Make sure you understand the features of the UPS you are buying and that it has enough battery backup outlets to meet your needs.
4. Consider UPS installation requirements
UPSs come in a variety of sizes and form-factors. Tower models are standalone units that sit on the floor, or a desk or shelf, and often backup desktop computers, servers, and routers in an office environment.
Rack-mount UPS models are typically designed to fit in a standard 19-inch IT rack along with other IT equipment.  Rack-mount UPSs vary in size, and their height is measured by how many vertical slots it occupies in the rack. Each space is known as a "U" and measures 1.75 inches.
UPSs designed to use lithium-ion batteries tend to be smaller and lighter than similar models that use traditional lead-acid batteries, enabling you to fit more backup power capacity in the same space – or the same capacity in a smaller space.
UPS Advanced Features
UPSs can differ considerably in the exact set of features they support. The following are additional common features found in modern UPSs that you may want to consider.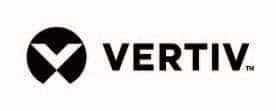 Remote Monitoring and Management
UPSs with built-in network ports or support for network management cards (NMCs) can be monitored and managed remotely. This is especially important for UPSs installed in branch offices or edge locations with limited or no IT staff on site.  In this case, a centralized IT or facilities group can monitor the status of all UPSs and be notified of issues such as batteries that need replacement. 
Remote UPS Outlet Control
Some UPS models include outlets or outlet groups that can be managed remotely, including the ability to monitor energy usage, and cycle power or turn off these outlets or outlet groups. This can enable someone in a remote operation centre to reboot a hung server or network switch, for example.
LCD Control Panel
From a local perspective, an LCD screen on the UPS can display useful information such as battery health and power conditions, and facilitate local management and control of the UPS.
User Replaceable Batteries
No battery lasts forever, and UPS batteries are no exception. Consider models that feature a removable panel that makes it easy for the user to replace the batteries, rather than having to call a service technician.
Lithium-ion Batteries
Lithium-ion batteries are becoming more common in UPSs and for a good reason. They can easily last twice as long as traditional lead-acid batteries yet weigh far less and take up less space. In many cases, the lower total cost of ownership (TCO) of a UPS with lithium-ion batteries will make them well worth the additional up-front cost. 
Extended Runtime
Some UPS models support external battery packs that can provide extended runtime beyond what a UPS's internal battery offers.
ECO-mode for Energy Savings
UPS Eco-mode seeks to save energy by bypassing the voltage regulation and/or energy conversion processes of the UPS if it determines that the utility input power is of good quality, to save energy.
Atrix Business Products Pty Ltd has been a Platinum Solutions Partner of Vertiv for more than a decade, and it can help you in selecting and installing the best UPS in any location in Australia. To talk to an Atrix representative, please contact Anthony Searle at Anthony@atrix.com.au.