Published 01-10-2020
| Article appears in October 2020 Issue
Essential goods continue moving amid supply chain delay from COVID-19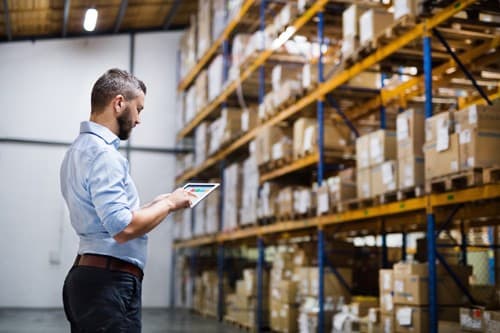 A new research report has found that nearly half of transport and logistics businesses in Australia agree that outdated technology is holding them back from properly managing the COVID-19 pandemic.
 The report, conducted by SOTI, interviewed over 450 IT decision-makers across the globe, many of whom are highly reliant on e-commerce operations that have come under immense stress during the pandemic.
 Report author Michael Dyson, VP of APAC Sales at SOTI, says that efficiency has been essential to ensuring the continued supply of goods to worldwide markets.
 "Making use of mobile technology will be key for businesses to ensure future success and to keep up with competitors."
 "In fact, 55% of transport and logistics professionals in Australia believe that their organisation would benefit from having an effective mobile-first strategy, and 20% believe they will lose customers, or have already lost customers, due to outdated technology," Mr Dyson reported.
 "Without visibility, businesses could see a devastating impact on their operations, especially now that consumers expect quick and trackable deliveries."
 By adopting a mobile-first strategy, transport and logistics businesses can gain visibility into critical aspects of their supply chain and leverage real-time decision-making to improve workforce productivity and create more positive experiences.
 This advantage has become increasingly clear to many Australian organisations, with 86% stating that they already have an existing mobile-first strategy in place.
 "Innovative technology is crucial for businesses who want to survive in this challenging and competitive climate," Mr Dyson says.
 "70% of Australian organisations said that they would benefit, or have already benefited, from having an affective mobile-first strategy for last-mile delivery."
 "Over 91% agree that it is effective and has reduced operational costs."
 These technological upgrades will ensure businesses are strongly positioned to meet consumer demand while simultaneously offering the best experience and satisfaction to increase brand loyalty.