Entries closing for Victorian Premier's Sustainability Awards – 30 July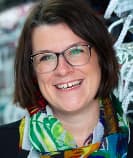 Entries are closing soon for the Premier's Sustainability Awards 2021, Victoria's annual sustainability awards program.
With less than a week to apply, the awards recognise and celebrate individuals, organisations and communities that are contributing to Victoria's long term sustainability efforts.
Previous winners have said the awards provide commercial and cultural benefits, from increased brand recognition and business, to improved employee morale.
With this year's categories refreshed to align to the United Nations Sustainable Development Goals (UN SDGs) – a globally accepted, robust and comprehensive sustainability framework, there is an opportunity for all who have a vision for Victoria's clean, renewable and sustainable future to take part. 
Two awards within each of the six new award categories will be presented: the Community Champion Award - for individuals and small organisations, and the Industry Leader Award - for medium and large organisations.
The judging panel will include a broad range of independent environmental experts selected for their sustainability and industry expertise.
Entries for the Premier's Sustainability Awards close on Friday 30 July 2021 at 5pm.
Visit sustainabilityawards.vic.gov.au for further information.