ENGINEERS COMPLETE FIRST PATH TO PROGRAMMABLE TRAINING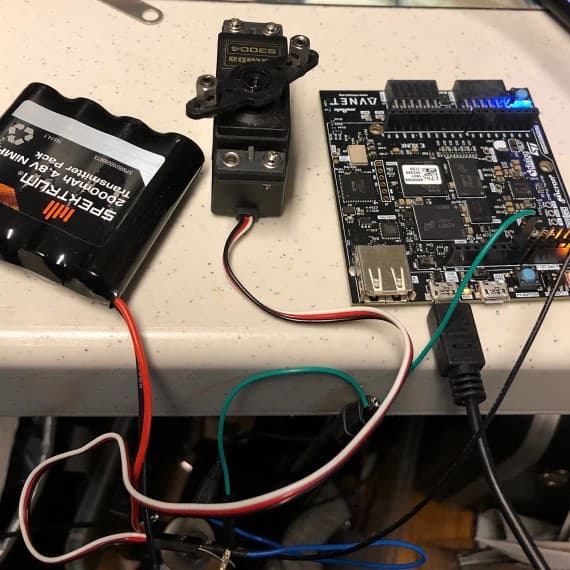 The first class of engineers in element14.com's Path to Programmable training programme has graduated. The program, sponsored by Avnet and Xilinx, is designed to accelerate the adoption of programmable logic devices in electronic hardware design.
The element14 online community was the first specifically for engineers and now has more than 650,000 engineering, manufacturing and entrepreneurial members. The training programme was developed following feedback from members, and aims to help engineers quickly adopt programmable logic device technology and to address any misconceptions they have about the difficulty of working with them.
The programme enrolled five community members and trained them in field-programmable gate array/system-on-a-chip (FPGA/SoC) technology to speed up their understanding of the technology, development tools and design flow process. FPGA/SoCs are the key to delivering smart, connected systems suitable for a wide variety of cutting-edge applications spanning aerospace and defence, automotive, data centres, high-performance computing, IIoT, medical and 5G wireless.
The trainees received mentoring from experts in the element14 community and the engineering teams at Avnet and Xilinx. They were also given an Avnet Minized, a single-core Zynq 7Z007S development board designed for entry-level Zynq SoC developers. The program wrapped up with the trainees building a project of their own choice using the skills they had acquired.
Dianne Kibbey, Global Head of Community and Social Media for the element14 community said: "The growth in the use of programmable logic devices such as FPGAs in drones, wireless networks, data centers, IoT and ADAS vehicles makes this training both timely and critical for the development of the next generation of engineers. This new program from the element14 community provided our members with a great opportunity for professional development and helped them accelerate their technology adoption of designing hardware controlled by FPGAs/SoCs."
She added, "We are already planning for a further intake of engineers into the programme, with the intention of helping more and more engineers understand how simple FPGAs can be."
Jayson Bethurem, product line manager at Xilinx, said: "It's been really exciting following the progress of the participants, and exciting to see a new group of users learn Xilinx technology. Interest in FPGAs has been increasing at an exponential rate and we're proud to partner with a community like element14 to bring educational content on programmable logic devices, like the Zynq-7000 SoCs, to more people than ever."
Xilinx products are available from Newark in North America, Farnell in Europe and element14 in Asia-Pacific.
element14
1300 361 005
au.element14.com