ENGINEERING GRADUATES TOP THE PILE FOR WORK READINESS
08-01-2018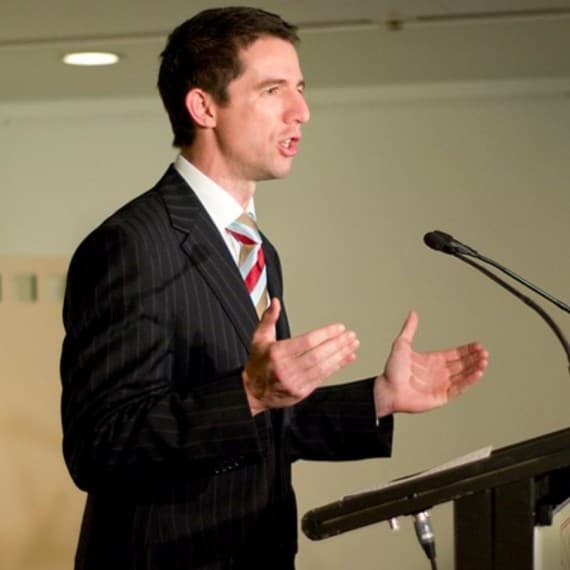 Minister for Education & Training, Simon Birmingham
The Department of Education & Training has put the work readiness of Australia's graduates in the spotlight with the release of the 2017 Employer Satisfaction Survey, with Minister Simon Birmingham highlighting the higher satisfaction levels for graduates of vocationally oriented courses.
The survey, which reported the views of more than 4000 employers around Australia covered attitudes to the technical skills, generic skills and work readiness of recent graduates, and was commissioned to provide assurance about the quality of Australia's higher education sector.
Importantly, the survey also incorporates the views of the graduates themselves, providing a two-ended approach to assessing the relevance of today's higher education courses.
Interestingly, the graduates themselves tend to view their qualifications as less important for their current employment than their supervisors do. Barely more than half of graduates (56%) view their qualifications as 'very important' or 'important' to their current jobs, whereas almost two-thirds (64%) reckon that the graduate's qualification is 'very important' or 'important'.
The good news for industry is that the supervisors surveyed were significantly more satisfied with graduates from vocationally oriented courses, with engineering the "stand-out" discipline, with a satisfaction rating of 90%.
"These are the types of signals universities should be looking out for to ensure course offerings are aligned with the expectations of employers so as to ultimately improve the job prospects of graduates," said Minister Birmingham in launching the survey results.
"Data such as this is vital in arming students with the necessary information on the performance of institutions and how courses are viewed by prospective employers to help them make more informed choices on what career paths to follow."
"I encourage students to do thorough research into courses and institutions by making use of information such as the Quality Indicators in Learning and Teaching."