ENGINEERING FIRM MOBICON OVERCOMES COMMON BARRIER TO EXPORT FINANCE
30-08-2016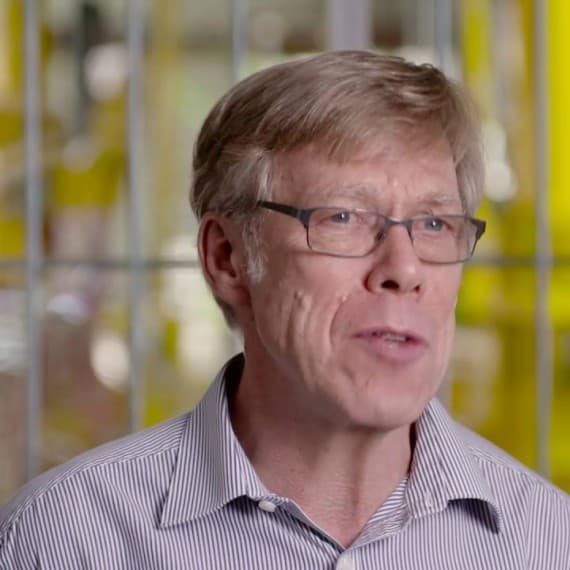 Tom Schults, Managing Director of Mobicon Systems
The future is bright for exporters. According to our latest SME Exporter Index research, over one third (38 per cent) of Australian exporting small and medium sized enterprises (SMEs) are optimistic about growth in the year ahead, signalling good news for an important driver of our economy.
Optimism about growth has steadily increased since we first conducted the research in 2014, when only one quarter (25 per cent) of exporting SMEs were optimistic about growing sales in the year ahead. Encouragingly, this is translating into future exporting activity, with 41 per cent of SME exporters planning on establishing new subsidiaries abroad from 2017.
Unfortunately, SMEs are not as confident when it comes to finding funding for their export activities, with 47 per cent expecting funding conditions to remain unchanged. More significantly, 53 per cent of SMEs expect even greater difficulty in sourcing finance for their overseas business activity in the next 12 months.
Since March 2014, the issue of accessing finance has steadily increased over each round of reporting of our SME Exporter Index, with the proportion of small and medium businesses finding it difficult to access suitable credit lines, in both the short- and long-term, more than doubling in 12 months (25 per cent to 56 per cent).
While access to finance remains a concern, there are examples all over Australia of businesses in the engineering, manufacturing and construction sectors which are not only delivering innovative products and services, but which are innovating the way in which they approach export finance.  
One such company is Mobicon Systems, a Brisbane-based engineering company that designs and manufactures straddle carriers that move shipping containers off trucks and trailers quickly and easily. Mobicon's straddle carriers are used in a wide variety of industries around the world including import / export, ports, mining, customs / border security, logistics, manufacturing, steel and defence.
Exports make up around 45 per cent of Mobicon's sales, with TOLL, ARC Steel and Sadleirs among its long-term customers. Since Mobicon was established in 1997, not one manufactured Mobicon straddle carrier has ever been decommissioned, with all still in use by their original buyer or by clients who have purchased them second hand.
Mobicon won a A$3 million contract to supply branded container carriers to the American subsidiary of Western Australian shipbuilder, Austal.
To fulfil this contract, Mobicon needed additional working capital due to the cash flow requirements of manufacturing two machines at the same time. While Mobicon's bank has been very supportive of the export business, it was unable to provide the working capital that Mobicon needed without additional tangible security. As a result, its bank suggested the business contact Efic to see if we had a solution.

Efic provided Mobicon with an export contract loan for A$400,000, which allowed the business to buy all the major components (such as engines and electronics) for the two carriers and commence construction. Having this additional working capital also allowed Mobicon to free up funds to grow its business both here and overseas, giving it a strong pipeline of orders well into the future.

The outlook for exporters in the engineering, manufacturing and construction industries is positive for the year ahead. With exporter optimism on the rise, Australia's SMEs can learn from companies like Mobicon, who correctly identified international opportunities for their product, and took advantage of innovative sources of finance to fund export opportunities and grow their business abroad.