Engineering construction set for sharp decline: report
28-04-2014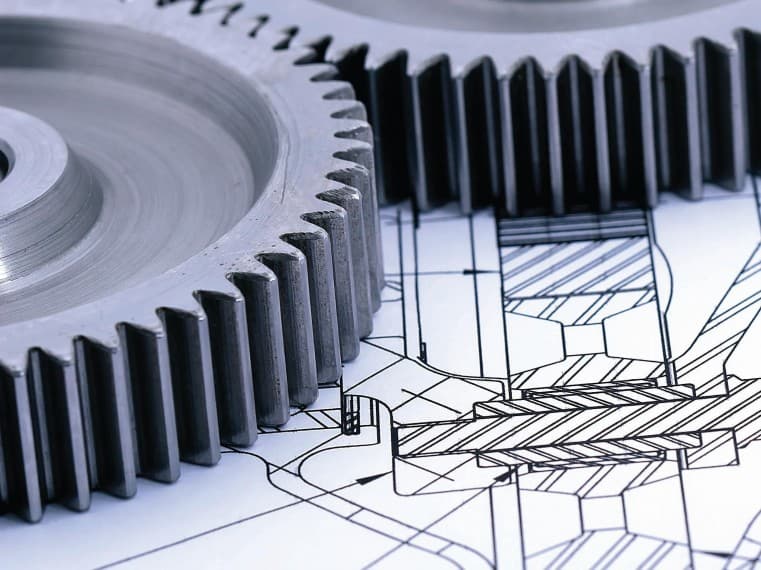 Engineering construction activity is expected to fall heavily over the next five years, impacting on employment and economic growth, according to leading construction industry analyst and economic forecaster, BIS Shrapnel.
In its new civil construction report, Engineering Construction in Australia 2013/14 – 2027/28, BIS Shrapnel says civil work done will fall only marginally in 2013/14 to $127 billion.
However, aggregate engineering construction work is then expected to slip 11 per cent in 2014/15 and eight per cent in 2015/16 with further falls over each of the subsequent three years. By 2017/18, total activity will be 25 per cent below the 2012/13 peak.
However, the better than expected outcome for 2013/14 is not necessarily good news for the local construction industry, with the high level of work done only maintained by an unsustainable 37 per cent increase in oil and gas construction work, dominated by the ramp up in construction of LNG production trains and associated upstream and downstream infrastructure.
"Excluding the boom in oil and gas construction, engineering construction work will fall around 12 per cent through 2013/14, with another decline of 15 per cent in 2014/15," said Adrian Hart, Senior Manager for BIS Shrapnel's Infrastructure and Mining Unit. "In our view, this is a more realistic approximation of current domestic engineering construction conditions given that up to 70 per cent of the total value of the large LNG projects is tied up in offshored fabrication and other costs."
According to the report, the key driver of the downturn in engineering construction work has been the dearth in new private and public sector projects over the past two years as commodity prices fell and Federal and State Governments began to rein in spending on new infrastructure projects.
"Overall, commencements through calendar 2013 have fallen to just $78 billion, the lowest result in six years," said Hart. "While work in the pipeline is still high in historical terms, over half relates to oil and gas construction alone and is nowhere near enough to sustain current levels of work."
The BIS Shrapnel report points towards very different outlooks for activity by sector and state, with telecommunications and transport projects offering the strongest prospects through the next five years. Overall, non-resources engineering construction is forecast to reach a trough in 2015/16, with activity rising thereafter on the back of NBN works and major transport initiatives.
"While public investment is falling sharply now, the prospects for telecommunications, roads and railways work look better after the middle of the decade, but a lot depends on how State and Federal Governments can work together to deliver needed productivity-enhancing infrastructure, particularly in our capital cities," said Hart. "In this respect, the current round of State and Federal Budgets will be vital in establishing project priorities, but a lot more needs to be done to ensure we have sustainable revenue streams to fund infrastructure development and maintenance over the long term."
By contrast, BIS Shrapnel is forecasting resources-related engineering construction to continue declining right through the next five years, as a bust in oil and gas work from 2015/16 offsets a tentative recovery in coal and base metals investment. Overall, resources-related engineering construction is projected to fall 42 per cent over the next five years, with oil and gas construction alone falling by more than 50 per cent.
"Coal and other mining-related construction has already fallen sharply, and there are more falls to come as current greenfield and brownfield projects move to completion," said Hart. "But activity will remain at high levels in historical terms given the need to sustain higher levels of production. Later, as global economic conditions improve and the Australian dollar eases lower, we expect that many of the projects deferred over the past few years will come back into the reckoning."
The sharp downturn in resources-related engineering construction will be felt hardest in the former engineering boom states of Queensland and Western Australia, with declines in those states alone accounting for 94 per cent of the total decline in work done. By contrast, the strongest outlook is reserved for the Northern Territory – dominated by the $34 billion Ichthys LNG project – and NSW, driven a range of large public and private sector funded infrastructure projects focused on roads and railways.
"New South Wales was the sleeping giant through the latter half of the 2000s, but has seen an 80 per cent increase in engineering construction work over the past few years, led by coal mining and coal ports, and catch up investments in roads, railways and electricity," said Hart.
"While mining will be a drag on the state over the next few years, this is more than being made up for in terms of new transport infrastructure such as the North West Rail Link, the M1-M2 Tunnel, WestConnex and the Sydney Light Rail. In this respect, Sydney itself is fast becoming Australia's next construction hotspot."